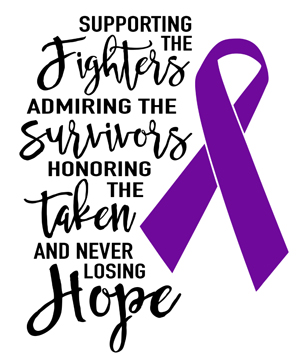 AKRON – Wheels on Fire Cancer Crusaders, a ministry of Beaver Dam United Methodist Church, will have a "Smash Out Cancer" event Saturday, Aug. 20 at the Akron Community Center, 815 E. Rural St., Akron.
It is 4 to 9 p.m.
All proceeds benefit Kosciusko and Fulton counties' Cancer Care Funds to help those battling cancer.
There will be Igloo ice cream and food booths featuring walking tacos, hot dogs, burgers, chips, drinks and more.
Live entertainment is from 4 to 6:30 p.m. Mike Bowers performs at 4 p.m., followed by Kylene Crabb at 4:30 p.m. Deb Collier's School of Dance takes the stage at 5 p.m., with Erica Snyder Chalk Talk at 6 p.m. and Ed Rock at 6:15 p.m.
The live auction and pie auction is at 6:30 p.m. There will be 15 to 20 "wonderful" items up for bid, according to information provided. Delicious homemade pies and cakes will be up for grabs, too.
The Light Up Your Life Memorial Service is at 8:30 p.m. Purchase a memorial candle and bracelet in honor or in memory of a loved one. Candles will be lit during the reading of names.
For more information, call 574-893-7052 or 574-551-1302; or email bdumc@rtcol.com.
Wheels on Fire Cancer Crusaders also can be found on Facebook.