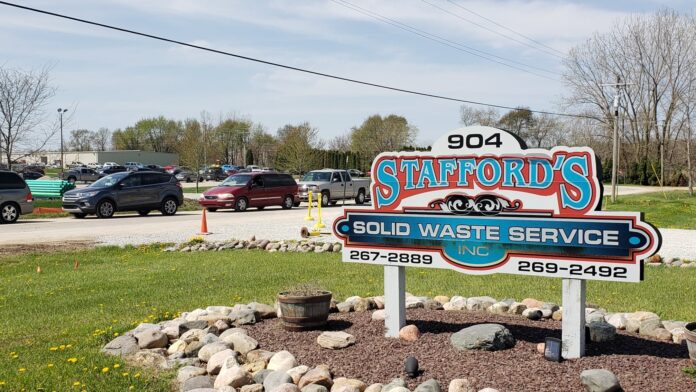 Hundreds of people lined Pound Drive and County Road 200 North in their vehicles to get a piece of generosity on Saturday afternoon.
Stafford Solid Waste in the Warsaw Industrial Park gave away 400 gift cards to various businesses and restaurants in town as part of a give back to the community. Jim Stafford said they have been fortunate and blessed to be doing good business during the COVID-19 pandemic.
The solid waste business, who just celebrated their 27th year in business in February, purchased the gift cards to give away and also held a drawing for a $200 gift card to North Pointe Cinemas and another $200 for Wagon Wheel Theatre.