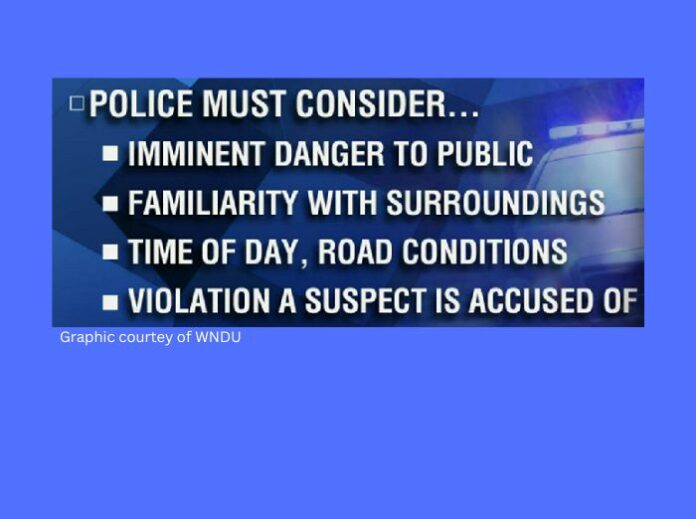 From WNDU
SOUTH BEND – A law that will impact police departments across Indiana goes into effect on Sunday.
The new statewide policy creates minimum standards on how police can pursue suspects fleeing in vehicles.
The policy states a pursuit should not begin or be continued if the need for immediate apprehension is low and the risk to public safety is high.
It also outlines what police officers are required to consider before engaging in a vehicle pursuit. Those include:
The violation the person is known or suspected of committing
Imminent danger to the public based on the totality of the circumstances
Time of day
Familiarity with the surroundings and population density
Potential danger if the offender is not apprehended immediately
Positive identification of the driver
Other considerations include traffic conditions; road conditions, visibility and terrain.
You can read the new law in its entirety here: Minimum Standards for Vehicle Pursuits