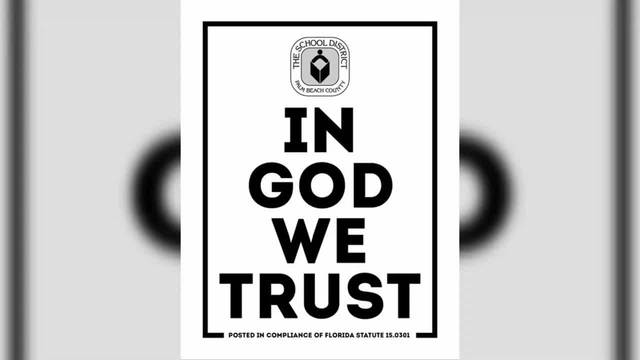 State lawmakers have rolled back a proposal that would require a poster with the national motto "In God We Trust" to be displayed in all public school classrooms.
A Senate committee modified the bill to make the poster optional before voting to advance it to the full Senate.
The bill originally required the posters be at least 11 inches by 17 inches, with the letters of "In God We Trust" no less than four inches tall.