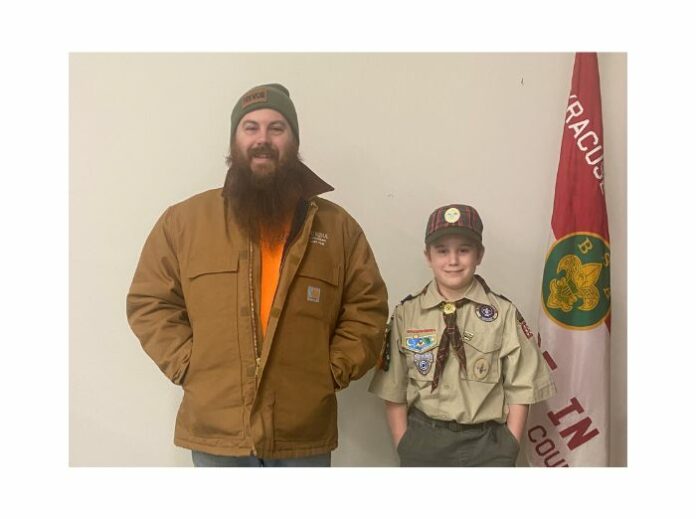 News Release
SYRACUSE — A sales career may be in the future for Max Marshall after he was the top seller during the Syracuse Cub Scout Pack's recent popcorn fundraiser.
Max sold $7000 worth of popcorn, making him the top salesman in the pack. His efforts also ranked him fourth in popcorn sales in the district and 262 in the nation. His dad Paul Marshall also volunteered to head up this year's fundraiser as the official Popcorn Kernel.
Max is a fifth grader at Sacred Heart Elementary School in Warsaw and holds the rank of
Webelo in Cub Scouts.
Money raised by the Cub Scouts will go to sending scouts to camp this summer as well as
funding other Scout activities.
Syracuse Cub Scout Pack 3828 meets at 6 p.m. every Monday as St. Andrew's United Methodist Church at 1414 N. Long Drive, Syracuse.
Boys and girls in grades kindergarten through fifth grade are welcome to join.