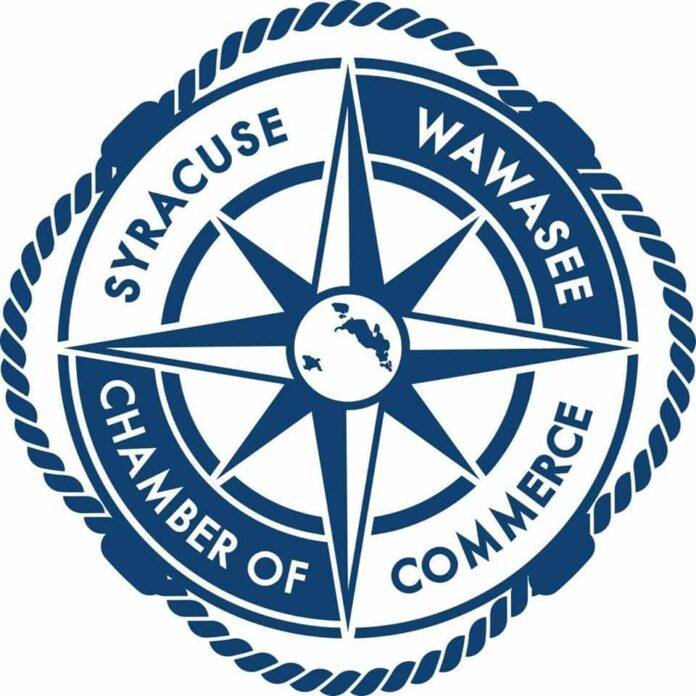 The Syracuse-Wawasee Chamber has been awarded a $125,000 grant to cover 125 promotional videos free to local businesses and organizations from The Shop Local Network.
The Syracuse-Wawasee Chamber is excited to partner with Nick Bello and his team because we share the same beliefs in supporting businesses through promotion that encourages local spending.
"By partnering with The Shop Local Network, we can provide business owners a professional video marketing tool extending our reach to gain the business more customers. This partnership is an enhancement to our current efforts in the shop local movement, along with bringing more exposure to what our community offers," said Renea Salyer, executive director at Syracuse-Wawasee Chamber.
The Shop Local Network assists local businesses in over 30 communities across Indiana, Michigan and Illinois. The Shop Local Network was founded in 2014 to help raise awareness of the importance of shopping local. In 2019 they released the I Shop Local App which was featured in the Wall Street Journal on December 2, 2019, as one of the best apps for shopping locally. The free app is responsive allowing shoppers to search and support locally owned businesses all while receiving discounts and special offers.
The Syracuse-Wawasee Chamber and The Shop Local Network will be reaching out to area businesses with $1,000 vouchers for the production of their promotional video. If you are not a Chamber member and wish to be involved, contact Renea Salyer at 574-457-5637 or email at renea@swchamber.com.