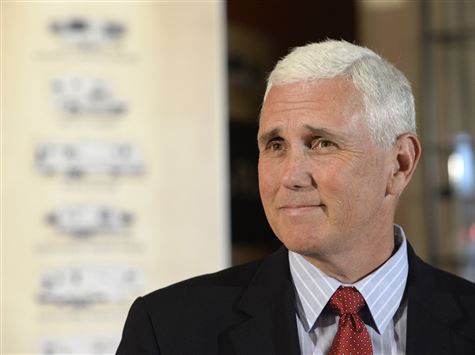 A federal judge in Indianapolis has set a hearing for next month to consider a request to suspend Indiana Gov. Mike Pence's order that state agencies stop helping with the resettlement of Syrian refugees.
U.S. District Judge Tanya Walton Pratt on Tuesday scheduled the hearing for Jan. 15.
The American Civil Liberties Union of Indiana is seeking a preliminary injunction to temporarily suspend Pence's move. It sued the Republican governor last month on behalf of Indianapolis-based nonprofit Exodus Refugee Immigration after Pence directed state agencies to stop using federal money to help resettle Syrian refugees. That money is used to provide services such as housing and medical care.
The lawsuit alleges Pence's action wrongly targets the refugees based on their nationality and violates the U.S. Constitution and federal law.