Kosciusko County's "Taco Wars" have ended and a winner has been selected.
The County's Convention and Visitors Bureau says Jalisco Food Truck got over 360 votes to secure the title of 2017 Best Taco in Kosciusko County.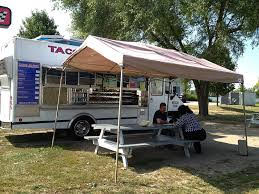 Second place went to Taqueria El Comal in Warsaw and third went to La Troje in Warsaw.
Taco Jalisco is now set to compete against winners from six other counties for the title of "Best Taco in Indiana's Cool North". The voting for this final round begins Friday at IndianasCoolNorth.com/TacoWars.
Taco Jalisco will be competing against are Mila's Mini Market in Plymouth, Woodfire Meat Market and Deli in Valparaiso, Cabos Ice Cream Shop & Café in Michigan City, Los Aces Mexican Food in South Bend, Los Primos in Goshen, and Courtside Restaurant Lounge in LaGrange.