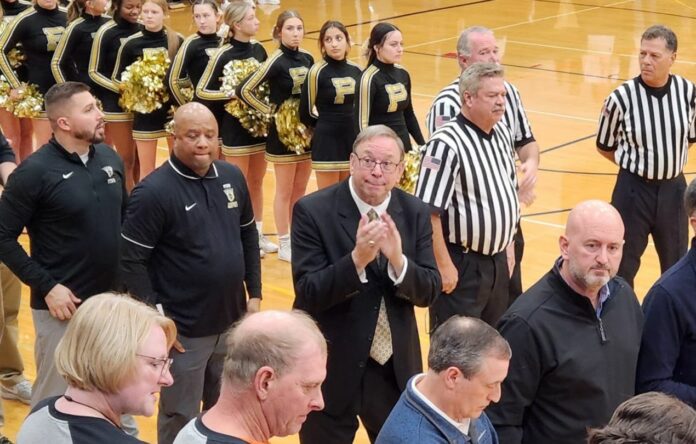 By Dan Spalding
News Now Warsaw
WARSAW — What began as a tribute to a super coach on Tuesday night turned into a moment of remembrance for a super fan.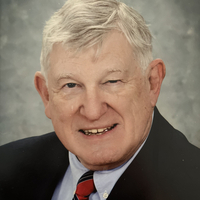 Tuesday night's throwback game, played in the old Tiger Den at Lakeview Middle School in Warsaw in honor of former Warsaw basketball coach Al Rhodes, was expected to provide plenty of emotions on its own, but the death of John Elliott on Sunday provided another dimension to the night's activities.
Coach Rhodes, whose coaching career spans 42 seasons, returned to his old stomping grounds where he won 405 games, including a state championship while developing a premiere high school hoops program.
Rhodes was honored with a gathering of basketball alumni at center court before the game.
Pregame ceremonies also reflected on the life of Elliott, whose four children went on to play high school basketball in Warsaw. He died Sunday at the age of 78 in South Carolina. A service will be held in Winona Lake Saturday.
High School Principal Troy Akers, memorialized Elliott as a pillar of the community and acknowledged Elliott's role as a "friend, mentor, parent and servant leader."
"John, my Buckeye friend, you have the best seat in the house tonight," Akers said before a moment of silence.
"Your servant leadership, love for others, and generosity will never be forgotten," he said.
In the end, Rhodes left the 52-year-old gym floor a winner again. No. 3 ranked Penn, won the game, 50-40.