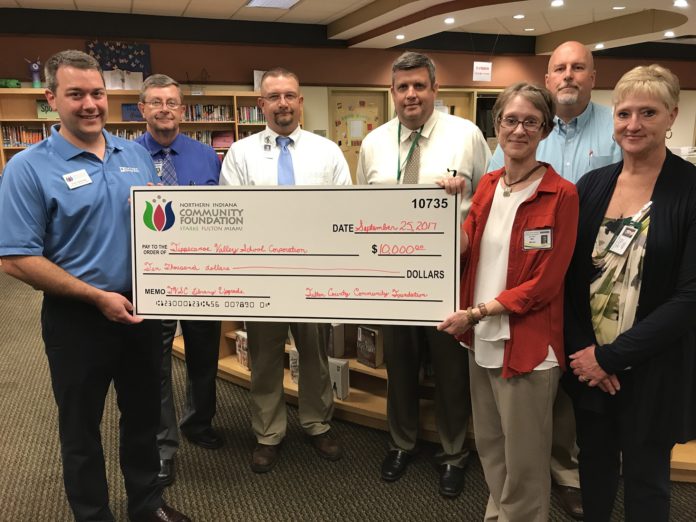 Tippecanoe Valley School Corporation received grant funds to help purchase new library furniture and technology.
The $10,000 grant comes from the Fulton County Community Foundation, and is part of a library project aimed at taking middle and high school students above and beyond their 21st Century skills.
The engaged learning areas in the libraries would allow students to better collaborate through the use of tech screens, display board, and art stations.
The $10,000 grant helps the School Corporation reach its $20,000 matching grant goal from the Dekko Foundation to fund the project.
The library is also planning fundraisers throughout the school year to also help reach this matching grant amount.