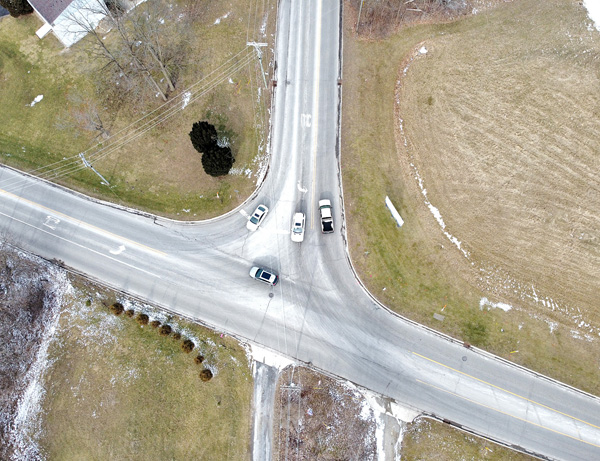 The town of Winona Lake is waiting to hear if it qualifies for an Indiana Department of Transportation grant for a new roundabout project.
The roundabout would be at Pierceton Road and CR 250E and would cost between $750,000 and $850,000, Winona Lake Town Manager Craig Allebach said.
Allebach said they are waiting to hear back from INDOT if the project will qualify for the town to be able to apply for a Community Crossings grant that would cover 80% of the cost, if Winona Lake were awarded.
The application deadline for the grant is Feb. 7, with money being awarded sometime in April or May, Allebach said. That could mean construction could start as early as this summer. Allebach said he estimates the project to take about three months to complete.
The reason for the roundabout initially came after police reported several accidents in that area. Allebach said the roundabout is anticipated to improve safety and site access of the area. He also said the town might do some educational things to help people understand how to drive properly through a roundabout.
"It's a lot safer, quicker and you don't have the expense of traffic lights," Allebach said. "It's really very simple. You look left, if nothing's coming, you go."
Construction on a roundabout at the intersection of Kings Highway, Argonne Road, Winona Avenue and Park Avenue is expected to begin in 2022.