The Indiana Department of Transportation is expecting traffic congestion in the southern part of the state where travel will be increasing on the way to see the solar eclipse. INDOT estimates 200 million people live within a day's drive of the total eclipse path, and many of those people will be hitting the road to see it in-person.
INDOT is asking drivers to be prepared for congestion before and after the eclipse on August 21. They say I-65, I-69, U.S. 41, and U.S. 231 are expected to see increased traffic.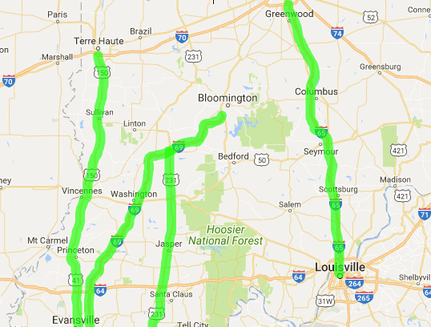 They also advise those going to see the eclipse allow for extra time. Though the partial eclipse will be seen throughout Indiana, traveling south improves the view. That is why this part of the state is expected to see congestion.
INDOT is also reminding motorists of the following do's and don'ts while driving:
Don't take pictures while driving.
Don't wear eclipse glasses while driving.
Don't stop along the interstate or park on the shoulder.
Do turn your headlights on during the eclipse event.