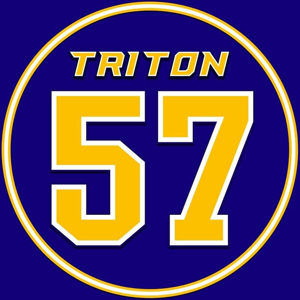 TIMES UNION REPORTS – A Triton Jr.-Sr. High School football player died in a car accident Saturday in Wells County.
The fatal crash that claimed the life of Cameron Fairchild, 17, Warsaw, occurred at 11:28 a.m. Saturday at Ind. 116 and CR 400W, according to a news release from the Wells County Sheriff's Department.
Fairchild was traveling south on Ind. 116 in a black 2008 Honda Civic in a no-passing zone, according to the release. He attempted to pass a vehicle, but lost control of the Civic while trying to merge back into his lane of travel. Fairchild's vehicle collided head-on with a white 2012 Jeep Liberty.
Airbags were deployed in both vehicles. All occupants were checked by EMS.
Fairchild was pronounced dead on the scene, the news release states.
The driver of the Liberty, Lisa Calhoun, 58, Argos, was air lifted to Lutheran Hospital. A passenger in Calhoun's vehicle, Carol Thomas, 68, Markle, was taken to Lutheran Hospital.
Responding agencies included Wells County Sheriff's Office, Markle Fire/Rescue, Uniondale Fire Department, Wells County EMS and Lutheran Air. Freeman's Towing towed both vehicles.
Sunday afternoon, Triton Principal Nate McKeand posted on the school corporation's messenger that Fairchild was involved in a "fatal car crash Saturday afternoon." McKeand's message indicated that "Triton School Corporation will do our best to see students and staff through this tragedy." At school on Monday, counselors and local clergy will be on hand at the junior-senior high school to provide support for grieving students and staff.
"As needed, students will have the opportunity on Monday to go to the auditorium to gather with friends and speak with someone to help them through this difficult time," the message continued.
McKeand also asks that parents inform their children that homecoming and spirit week has been postponed at this time. Spirit Days and homecoming events will be rescheduled for a later week.
School personnel, counselors and clergy also were at the school Saturday for those who needed a safe space to speak with someone or grieve.
Fairchild, who wore the #57 jersey, was a senior lineman on Triton's football team.
Support to Triton came swiftly over the weekend.
Warsaw Community High School football offense coordinator and co-offensive line coach Michael Curtis tweeted Saturday, "We had the opportunity to coach Cam for two years at Warsaw. He was a great young man with a big heart. This is heartbreaking. RIP and prayers to his family."
Other schools and football teams extended their condolences to Fairchild's family and to Triton Schools. John Glen High School Athletics tweeted, "Our prayers and condolences to the family of Cameron Fairchild and the rest of Triton High School and community."
Whitko turned on its football lights for Fairchild Saturday night.
Fairchild's death came nearly four years after another Triton Trojan football player was killed in a crash. At about 1 p.m. Sept. 17, 2017, Cameron Scarberry, 16, died, on Kosciusko CR 650N near CR 700W, according to wishtv.com. Scarberry was a junior starter on the football team.