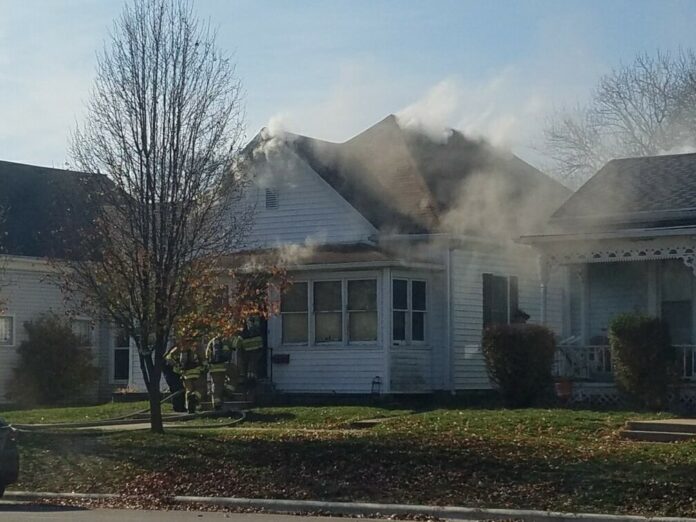 Two people were taken to the hospital for minor smoke inhalation following a house fire near downtown Warsaw Thursday afternoon.
Warsaw-Wayne firefighters were dispatched to the home in the 300-block of South Lake Street just before 1 PM, where upon arrival, smoke was coming out of the home and flames were seen coming out of a back window.
Firefighters were able to have the fire under control in 15 minutes according to Battalion Chief Robert Barker. The fire is believed to have started in the kitchen, but a cause is still being investigated. Barker isn't considering the house a total loss, with damages estimated around $50,000.
The fire is not believed to be suspicious.