KCSD Press Release – Kosciusko County Sheriff's Department deputies responded this morning at approximately 10 a.m. to the Oswego area near Tippecanoe Lake, in response to a report of suspicious individuals inside portable outside restroom units.  As officers approached, a male subject fled one of the units on foot.  Deputies located a female subject, identified as Hannah Marie Brown, 23, Warsaw, hiding inside one of the numerous restroom units.  Deputies were able to locate the fleeing suspect, identified as Steven Paul Gasaway, 25, Warsaw, hiding inside a cabin-cruiser style boat in close proximity to the original call location.
Officers had been attempting to locate both subjects recently on multiple active warrants which included:
Hannah Marie Brown:  Felony Corruption Business Influence, Bond: $10,250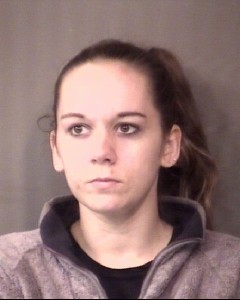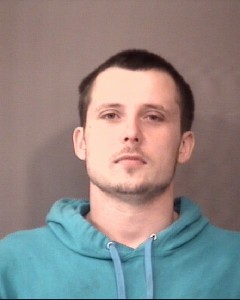 Steven Paul Gasaway:
Felony Corruption Business Influence
Possession of a schedule I, II, III, IV Controlled Substance
1 Count of Failure to Appear (Felony)
3 Counts of Failure to Appear (Misdemeanor)
Gasaway is currently being held without bond in the Kosciusko County Jail as related to his charges.  Also assisting the arrest was the Indiana State Police K-9 unit.