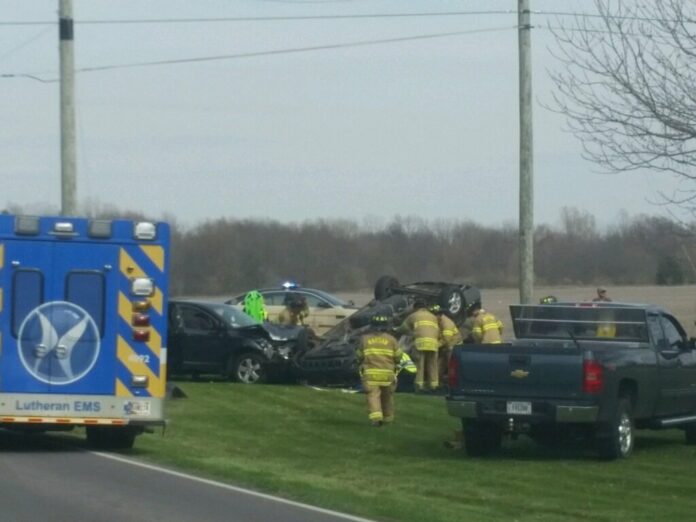 A crash south of Winona Lake on Saturday afternoon took the lives of two women from Milford.
The Kosciusko County Sheriff's Office says a call for the crash came in around 4:43 PM at County Road 225 South and Packerton Road. According to deputies investigating the crash, a 2005 Pontiac Montana, driven by 73-year old Beverly Flannery of Milford, was westbound on 225 and entered the intersection at Packerton Road, and was hit by a southbound 2009 Dodge Journey, driven by 31-year old Karlee Rae Marshall.
Officials say Marshall's vehicle hit the passenger side of Flannery's vehicle, causing significant damage and causing it to overturn into the southwest end of the intersection.
Flannery and a passenger in her vehicle, 78-year old Linda Musselman of Milford, were pronounced dead by the Kosciusko County Coroner. Marshall was taken to a Fort Wayne hospital for non-life threatening injuries.
The crash remains under investigation.