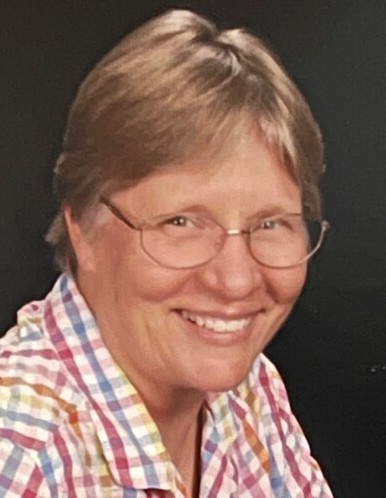 Val Weinstein of Warsaw, Indiana passed away surrounded by family and friends at 12:08 a.m. on Saturday, April 16, 2022 at the age of 67.
Val was born on April 5, 1955 in Mansehra, Pakistan to Missionaries, Virginia "Ginger" May (Zaring) and Paul F. Lundgren.  Growing up in a missionary family, Val experienced her childhood in Pakistan and had many great memories that she enjoyed sharing.
She was a proud 1977 graduate of Grace College in Winona Lake, Indiana.  On January 7, 1978, she married her college sweetheart, Bryon Weinstein.  Val also earned her master's degree from Indiana University.  She went on to teach in Health and Physical Education, as well as for the A+ program for Warsaw Community Schools until she retired in 2015.
Val loved sports and coaching.  She always had a heart for teaching and enjoyed coaching girls basketball alongside her husband, Bryon, at Lakeview Middle School.  For three years she coached girls varsity volleyball at Lakeland Christian Academy, and coached girls volleyball, track and basketball at Manchester High School.  Val was also the scorekeeper for the Warsaw Community High School Lady Tiger basketball team.  She was blessed to serve as the head coach at Grace College for the women's softball team.
Val was one of the most accomplished women's athletes at Grace College, earning 11 varsity letters in basketball, volleyball and softball.  Val was the recipient of several athletic honors, including Team MVP for the Lancer Softball Team.  In 2018 Grace College inducted Val into its athletic Hall of Fame.
Val was an avid reader, loved building model trains, puzzles and playing all kinds of games.  In addition to her love of sports, Val enjoyed riding her bike on trails and the Hilly 100.  She loved her Lord and Savior, Jesus Christ above all and was a long-time member of Calvary Baptist Church of Oswego where she taught junior high Sunday School and enjoyed sharing her faith in Jesus.  She volunteered for YouVersion bible app as a technical support team leader, was a youth leader, worked with AWANA,  as well as Word of Life Bible Clubs.  She was a loving wife, sister, aunt and friend to many and will be dearly missed.
She will be lovingly remembered by her husband of 44 years, Bryon Weinstein (Warsaw, Indiana), brother, Paul F. "Skip" (Carolyn) Lundgren (Arlington Heights, Illinois), sister, Winona "Nonie" (Ray) Wakeman (Coon Rapids, Minnesota), brothers-in-law: Tim (Trish) Weinstein (Lindsey, Ohio), Mark (Lisa) Weinstein (Fairborn, Ohio), sister-in-law: Karre (Jeff) Smith (Stevensville, Michigan).  Also surviving is her father and mother-in-law: Al and Shirley Weinstein (Stevensville, Michigan); and four nieces: Bonnie (Troy) Frances (Coon Rapids, Minnesota), Sharon Lundgren (Arlington Heights, Illinois), Megan Steinke (Rockford, Michigan), and Alyssa Steinke (Stevensville, Michigan).  She was preceded in death by her parents and her niece, Sara Lundgren.
Val's life will be celebrated at 4:00 p. m. on Friday, April 22, 2022 at Calvary Baptist Church of Oswego, 3065 E. Armstrong Road, Leesburg, Indiana and officiated by Pastor Dr. Mark Soto and Pastor Dr. Greg Harden.  Friends and family may visit two hours prior to the service from 2:00 – 4:00 p.m.  Val will be laid to rest with a private family graveside service at Oakwood Cemetery in Warsaw.  Arrangements were entrusted to Redpath-Fruth Funeral Home, 225 Argonne Road, Warsaw, Indiana.
Memorial donations may be directed to Calvary Baptist Church – Missions, 3065 E. Armstrong Road, Leesburg, IN  46538; Gideons International, P.O. Box 766, Winona Lake, IN  46590-0766; or to Grace College (Women's Basketball Missions Trip), 200 Seminary Drive, Winona Lake, IN  46590.