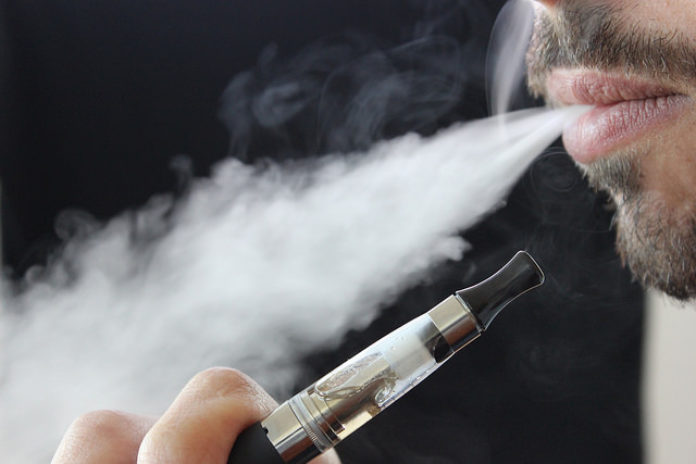 The vaping industry in Indiana is growing after a new state law eliminated a monopoly that was restricting manufacturers' ability to sell their products in the state.
The Indianapolis Business Journal reports nearly 100 manufacturers are now allowed to produce and sell the liquid used in electronic cigarettes in Indiana after Gov. Eric Holcomb signed the legislation to open up the e-liquid market in April.
They'd been previously shut out by a 2016 law that allowed a private firm to determine who could produce the liquid.
Only seven companies were allowed to produce e-liquids for sale in the state last year.
Amy Lane is president of the vaping advocacy group Indiana Smoke-Free Alliance. She says consumers are benefiting as the price of products has dropped to "industry-appropriate" levels.