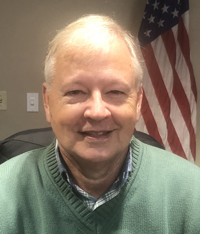 City of Warsaw will be growing by 70 acres this year after the Common Council Monday night approved an annexation ordinance on second reading.
The property, owned by Dale Custer, is along Old U.S. 30.
Mayor Joe Thallemer reminded the Council that they approved the ordinance on first reading unanimously at the Dec. 20 meeting, and that also was when the public hearing on the annexation took place.
Warsaw Community Economic and Development Director Jeremy Skinner said the public hearing was held, the fiscal plan was approved last month and all that was left for the Council to do on the annexation was the second reading. After it was approved on second reading by the Council, Skinner said the ordinance will get advertised in its entirety in the newspaper, get recorded by the county and then it takes effect within about 30 days of being recorded.
Skinner said the annexed 70 acres will be brought into the northern residential TIF (tax increment finance) district, which the Council will have to approve.
"And hopefully, before the end of the year, there will be some roads and maybe some houses going up. That's the plan," he said.
Thallemer asked if there was some sewer extension work to be done out there, and Skinner said there was. Skinner said they have a lift station, but it may or may not need some improvements. City engineer James Emans is looking at that now.
"We'll see if it's something we need to do immediately or if it'll be something that may come … a couple years down the road make some improvements to the lift station," he said.
Skinner said he thinks the developer's intention is to get some roads in and start building homes this year. The big part of that is getting sewer out there.
Asked by Thallemer if it will be all single-family homes, Skinner said yes.
"He had talked about maybe doing some villas, I don't know if they'll do those or not, but it'll all be single-family. Even the villas will be owner-occupied," Skinner said.
He said the developer will still have to come before the Warsaw Plan Commission with his plans, but he can't go before the Plan Commission until the property is all annexed in.
Ingress and egress will be onto Old 30, Skinner confirmed. Councilman Josh Finch said it made sense not to have ingress and egress on Corridor Drive.
Finch asked if the developer had provided an approximate number of homes. Skinner said around 94 lots right now.
"Well, I think it's part of our continuing growth and I would like to make a motion that we pass" the ordinance, Councilwoman Diane Quance said. Councilwoman Cindy Dobbins seconded the motion and it passed 5-0, with Councilmen Jeff Grose and Mike Klondaris absent.
A second ordinance to come before the Council was passed on first and second reading to fix an issue on the 2022 budget created by computer software. The issue previously was discussed at Council meetings.
"I think you all remember we had a technical glitch when the software allowed us to create a rate for our budget this year, but the budgets themselves on these specific funds that are listed here didn't carry over. So we've got the funds, we just don't have permission to spend because of the glitch," Thallemer said.
He said the city was advised by the Indiana Department of Local Government Finance to just do an additional appropriation for the exact amounts those budgets were approved at.
The amounts listed on the ordinance to be appropriated include $350,000 for local roads and streets; $350,000 for motor vehicle highway; $350,000 for motor vehicle highway restricted; $75,000 for cumulative capital improvement; $505,000 for cumulative capital development; $2,142,622 for economic development income tax; $315,000 for redevelopment general; $5,140,341 for fire territory operating; and $462,600 for fire territory equipment.
Clerk-Treasurer Lynne Christiansen said the amount shown for the fire territory operating "was not what was approved by the Council, but that includes the Line 1 cuts that the Council approved later."
"This is a very important clerical clean-up, if you will, so we can proceed with our budget this year for these funds," Thallemer said.
The Council unanimously approved the ordinance on first and second readings.
Finally, the Council elected Councilman Jack Wilhite to serve as president for 2022. He was the 2021 president.
Councilman Jerry Frush nominated Wilhite as president, with Quance providing the second.
"I think he's done a terrific job this year. I don't agree with everything he does, but I think he's done very well," Frush said.
The next Council meeting will be moved to 7 p.m. Tuesday, Jan. 18 because of the Martin Luther King Jr. holiday on Jan. 17.