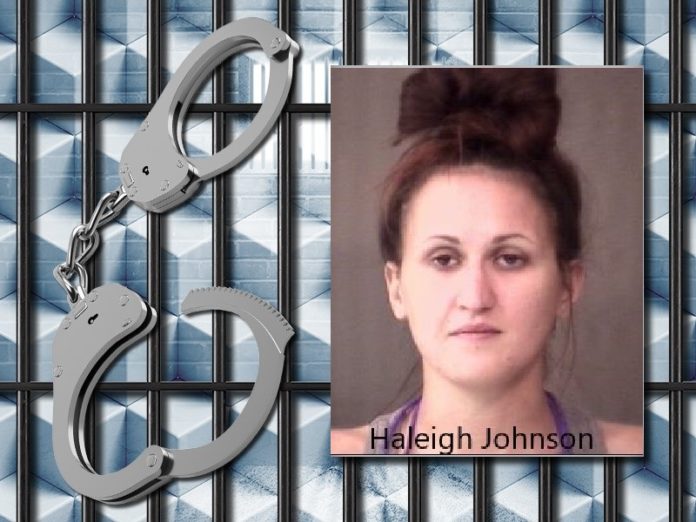 Two people from Warsaw are in custody after they led police on a high-speed chase.
The Warsaw Police Department says 24-year-old Miguel Castro was driving a car that they attempted to stop for speeding on Park Avenue Tuesday evening. Instead, Castro disregarded a stop sign and took off eastbound on Market Street.
Castro continued onto Argonne Road where he ran another stop sign and hit a van. Castro then attempted to leave the scene of the crash on foot while the car rolled into a parked vehicle with 25-year-old passenger Haleigh Johnson still inside.
Both Castro and Johnson were taken into custody.
Warsaw Police say Castro admitted to throwing narcotics paraphernalia out the car window.  He also dropped a bag containing methamphetamine, marijuana, and paraphernalia in the area he was taken into custody.
Miguel Castro was transported to Kosciusko Community Hospital because he told police he had ingested methamphetamine prior to being taken into custody.
The driver of the van hit during the police pursuit of Castro and Johnson was not injured.
Castro faces charges of Felony Fleeing, Possession of Methamphetamine, Resisting Law Enforcement, Possession of Marijuana, Possession of Paraphernalia, Leaving the Scene of a Property Damage Accident, and Driving While Suspended Prior.  He also was cited for multiple infractions during the course of the pursuit.
Haleigh Johnson has been booked into the Kosciusko County Jail and is facing charges of Possession of Syringe for Legend Drug and Possession of Paraphernalia.