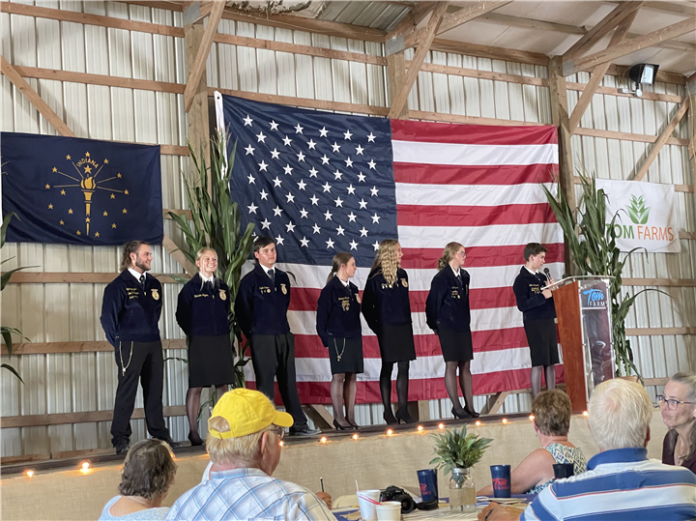 The Warsaw Future Farmers of America is selling a variety of delicious and healthy fruit along with a variety of cheeses and sausages.
The fruit is shipped straight to Warsaw Community High School by means of Blue Freedom Fresh Fruit Company, so freshness and quality are always guaranteed. It does not matter what kind of fruit customers like because FFA has everything from apples, pears, oranges, pineapples and grapefruit along with sampler and cheese/sausage gift boxes in varying quantities, according to a news release from Warsaw Community Schools.
The proceeds of the fundraiser will provide opportunities for FFA members to attend trips to Indianapolis for the National FFA Convention and West Lafayette for the State FFA Convention. It will also provide for such FFA career and leadership development (CDEs/ LDEs) events such as crops evaluation, forestry evaluation, entomology evaluation, welding, livestock skill-a-thon evaluation, parliamentary procedure, demonstrations, public speaking and community service projects, along with FFA Week Activities.
Fruit sales began Oct. 6 and will continue to Nov. 17. An FFA member will deliver the fruit to your door during the week of Dec. 6.
For additional information or to order fruit, contact any Warsaw FFA member or WCHS Agriculture Department at 574-371-5099 ext. 2353.
FFA is a national youth organization for grades seven through 12 that consists of 700,170 student members preparing for leadership and careers in science, business and technology of agriculture with 8,612 local chapters in all 50 states, Puerto Rico and the Virgin Islands. FFA makes a positive difference in the lives of students by developing their potential for premier leadership, personal growth and career success through agricultural education.
Visit www.ffa.org or www.inffa.org for more information.