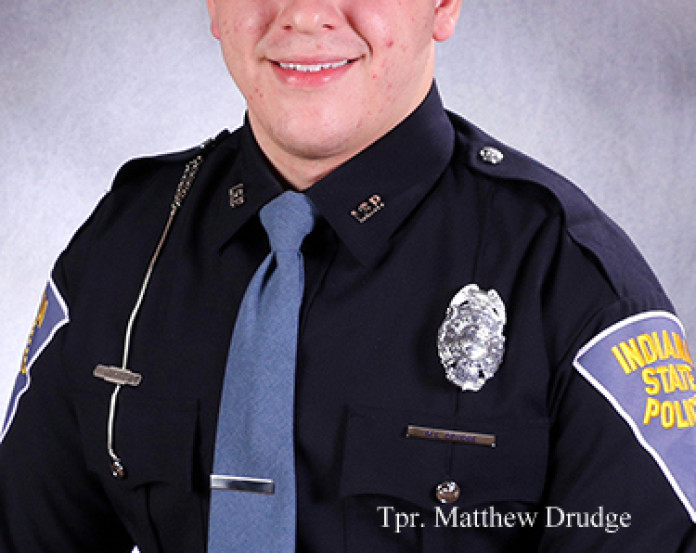 Four new troopers reported to the Indiana State Police Post on the Toll Road Monday, including a Warsaw Community High School graduate.
Matthew Drudge, 23, graduated from WCHS and currently lives in South Bend, according to a press release from Indiana State Police – Fort Wayne District 22. Drudge went on to attend Indiana University-Purdue University Fort Wayne, studying public affairs and criminal justice, earning a bachelor's degree. Drudge most recently worked for Best Buy as an associate from 2011-2015 while attending IUPUI.  During his senior year of college, Drudge also completed the Indiana State Police internship program.
The other three officers are: Brett Adair, 34, South Bend; Daniel Burkey, 21, Hamilton; and Ala'a Hamed, 21, Dyer.
The Toll Road Post is in Bristol and covers the entire stretch of Interstate 80/90 from Illinois to Ohio. The troopers are welcomed from the class of 46 troopers who graduated from the 75th Indiana State Police Academy Nov. 19, the release states.
In June, the class began 21 weeks of intense training at the Indiana Law Enforcement Academy in Plainfield.  During the training period the recruits received over 500 hours of classroom instruction as well as nearly 300 hours of hands-on practical and scenario based training exercises.
The release states the new troopers will continue their training at the post and in the field for the next three months as part of the state police field training program.  The field training program pairs new troopers with field training officers. Upon successful completion of their FTO period, they will be issued their cars and be assigned solo patrol responsibilities.
(Story By The Times Union)