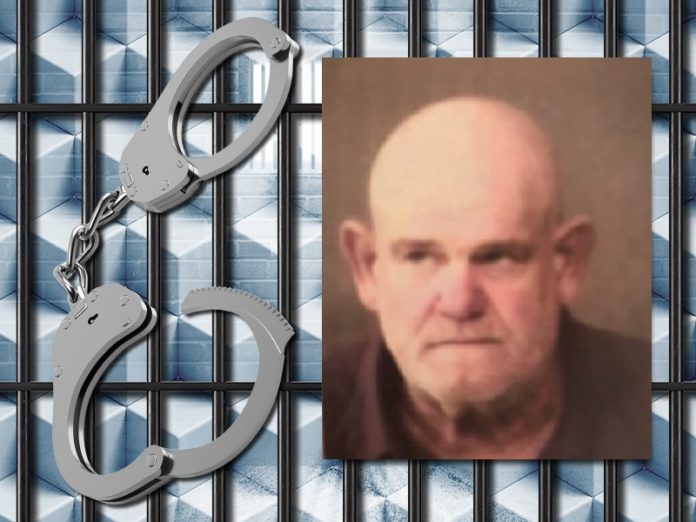 A Warsaw man is facing felony charges for allegedly firing two shots in his apartment in December that went through the walls into a neighbor's residence.
63-year-old Harry George Crosser was arrested and booked into the Kosciusko County Jail Wednesday. He faces charges of criminal recklessness while armed with a deadly weapon, a level 6 felony; and carrying a handgun without a license, a Class A misdemeanor.
Court documents indicate Warsaw Police responded to a report of shots fired inside a residence. The apartment complex maintenance person told officers a resident found a bullet hole in her wall and ceiling that came from another apartment.
Court documents say the maintenance person found a spent bullet casing on the floor of Crosser's apartment, and a bullet hole in the wall.
Crosser had previously had a run-in with the law on December 8 when he was involved in a crash. While officers were investigating, they saw a handgun inside the vehicle. When they opened the passenger door and an unholstered Ruger 9mm luger caliber semi automatic handgun fell out.
Police found a 9 mm casing in Crosser's apartment and saw a bullet hole in the living room wall that would have entered his neighbor's residence, court documents state.
Crosser allegedly admitted he had a Ruger 9 mm handgun and that handgun was with him in the vehicle when he had the crash in December. He said he bought the gun on Dec. 2 and it's been in his possession at all times.
He said he could not recall firing the handgun inside his apartment.
The Indiana State Police confirmed Crosser did not possess a valid permit to carry a handgun, according to the probable cause affidavit.
A lab test determined the bullet and casing were fired by Crosser's gun.