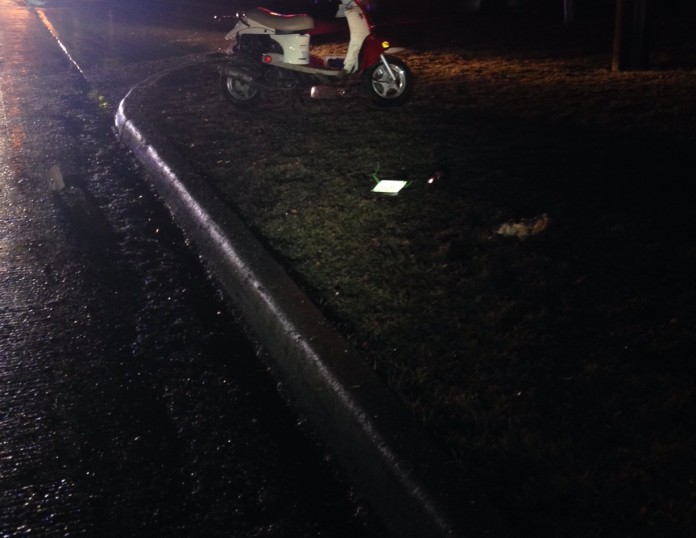 A Warsaw man was injured Sunday night when his Motor Driven Cycle was hit by a pickup truck that allegedly left the scene. The sheriff's department says 50-year old Darrell Thompson claims the pickup hit his mo-ped on Fox Farm Road just before 8pm.
Thompson says the driver got out of his truck to check on him, but then got back in a drove away. He suffered minor injuries.
Thompson described the truck as possibly a 1980's style Chevrolet with grey over white two-toned coloring, and the driver appeared to be a man in his 60's, sandy blond or grey hair with a mustache, and was wearing a blue T-shirt, that was visible under a brown Carhart jacket.
If you have any information that can help police, call the Kosciusko County Sheriff's Department.