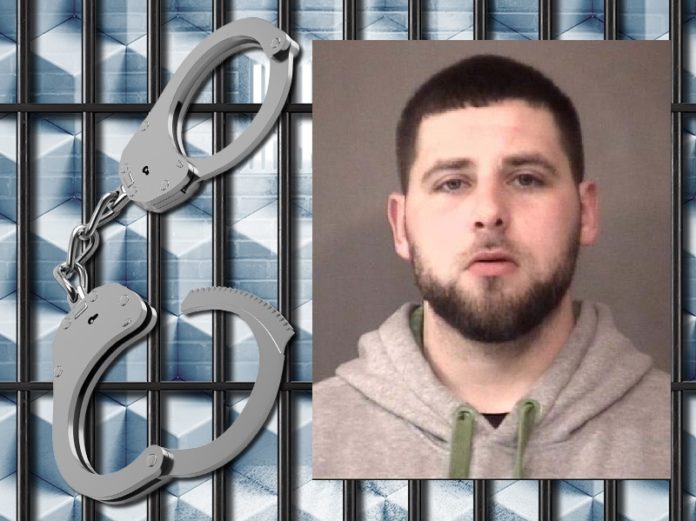 A Warsaw man pleaded guilty to driving drunk and causing a crash in April that killed a teenager and injured two others in Larwill.
26-year-old Chaise Belcher entered a plea of guilty in Whitley County Circuit Court Tuesday to one charge of driving while intoxicated causing a death and two counts of driving while intoxicated causing serious injury.
As part of a deal with prosecutors, three other charges were dismissed. Belcher faces a maximum of 24 years in the Indiana Department of Corrections.
Judge Matthew Rentschler took the plea under advisement and set sentencing for 9 a.m. Oct. 30.
Police say Belcher was drunk and driving his truck west on U.S. 30 after 1 a.m. April 16 near the intersection of Ind. 5 when he ran a red light and collided with a car driven by Phillip Caudill, 16, Warsaw.
17-year-old Jack Burchett of Warsaw, a passenger in Caudill's car, was killed in the accident. Caudill and Burchett's brother, 18-year-old Jacob Burchett of Warsaw, were seriously injured in the crash.
Burchett's family and friends were in the courtroom, crying during the hearing.
The family has filed a civil action in Whitley County Circuit Court against Belcher and Caudill, seeking damages for wrongful death resulting from the accident. Caudill has filed a separate civil lawsuit against Belcher.
Belcher was on probation from an OWI conviction from May 2016 at the time of the accident.
Shortly after the accident in Larwill, Belcher was arrested in Elkhart on May 15 for possession of drugs and driving while intoxicated. After that, Kosciusko County Judge David Cates revoked his bond pending the probation violation case.
Belcher will stay in Whitley County Jail until Friday and then be transferred back to Kosciusko.