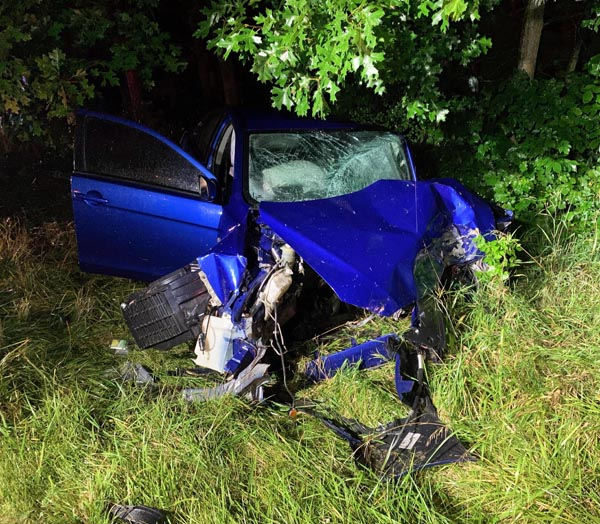 TIMES UNION REPORTS – A Warsaw man was airlifted to a Fort Wayne hospital from the scene of a single-vehicle accident Thursday morning in Van Buren Township.
Kosciusko County Sheriff's Office deputies determined that at approximately 4:09 a.m. Thursday, Jose Sanchez, 20, Warsaw, was driving a 2010 Mitsubishi Lancer northbound in the 11000 block of North CR 300E, according to a news release from KCSO.
Sanchez reportedly lost control of his vehicle on the wet road. The Mitsubishi Lancer exited CR 300E and hit several trees.
Lutheran Air Ambulance transported Sanchez from the scene to a Fort Wayne hospital with non-life-threatening injuries.
Responding agencies were KCSO, Syracuse Police Department, Lutheran EMS and Air Ambulance and Milford Fire Department.