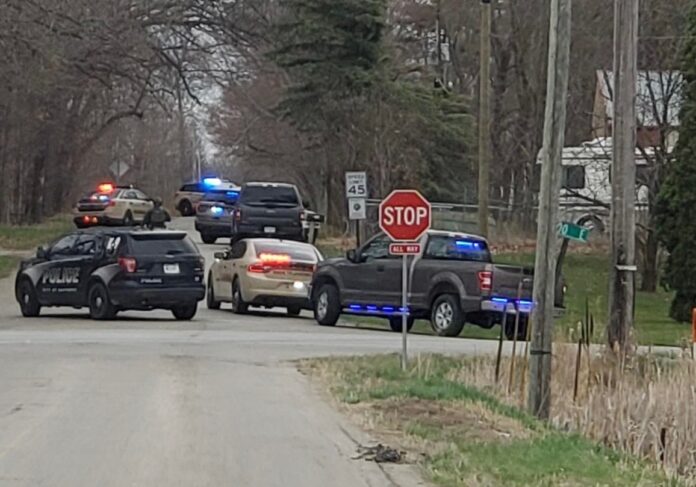 A Warsaw man, who was the suspect of multiple criminal investigations and had an active Kosciusko County arrest warrant was taken into custody on Sunday morning.
The Kosciusko County Sheriff's Office says an officer saw a man matching the description of 49-year old Scotty Van Hawk riding in a vehicle along State Road 15 around 11:30 AM. As police attempted a traffic stop near the intersection of County Road 350 North and 100 East (Husky Trail), Van Hawk fled on foot to his property nearby.
Police say they made multiple attempts to get Van Hawk to exit his property, but he would not comply. That's when the Kosciusko County Sheriff's Special Operations Group, formerly SWAT, entered the home and apprehended Van Hawk without incident.
Van Hawk was taken to the Kosciusko County Jail facing multiple counts on two felony stalking charges including invasion of privacy and intimidation, along with resisting law enforcement.