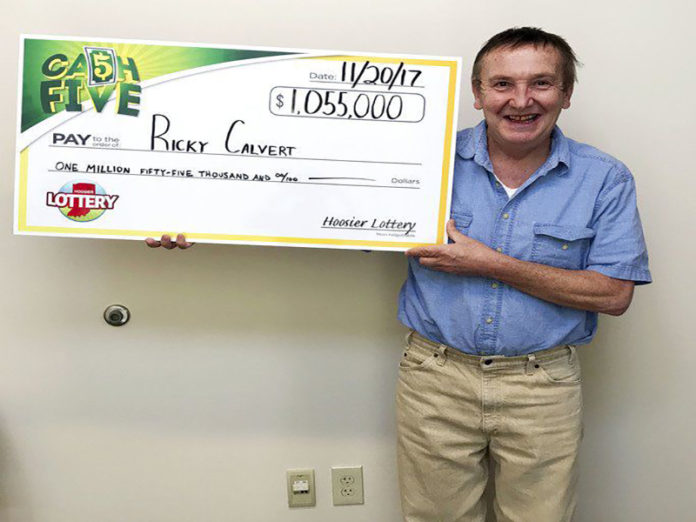 A Warsaw man has claimed a $1,055,000 jackpot through the Hoosier Lottery.
Rick Calvert won the Ca$h 5 jackpot drawn on Nov. 18 by using his own numbers to match all five numbers picked.
Calvert says the numbers he played, 8-19-22-37-39, are a combination that he and a friend came up with.
Calvert, who is retired from the printing industry, plans on paying off his mortgage and maybe taking a trip to Florida.