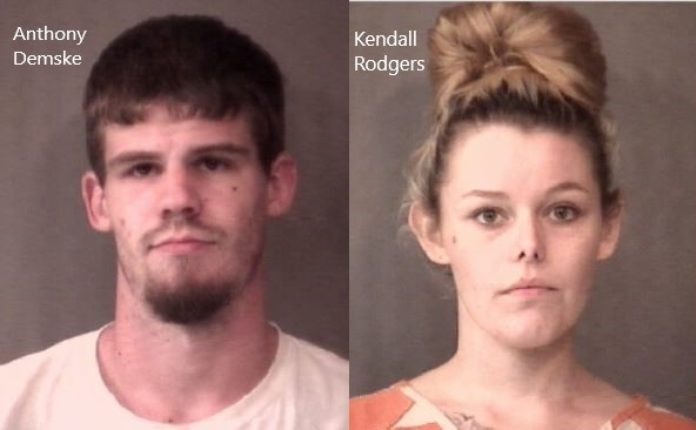 Warsaw Police say two people were taken into custody following a controlled purchase of methamphetamine.
Narcotics officers searched the vehicle of Anthony Demske after the purchase was made and a K-9 detected drug odor on the car. Police located 8 grams of meth, an approximate street value of $800, and a firearm inside the vehicle.
26-year-old Anthony Demske of Bourbon is facing felony charges of dealing methamphetamine and possession of methamphetamine. He also had an active warrant out of Kosciusko County.
Warsaw Police say 23-year-old Kendall Rodgers of Claypool was also taken into custody for an active warrant out of Kosciusko County as part of their investigation.