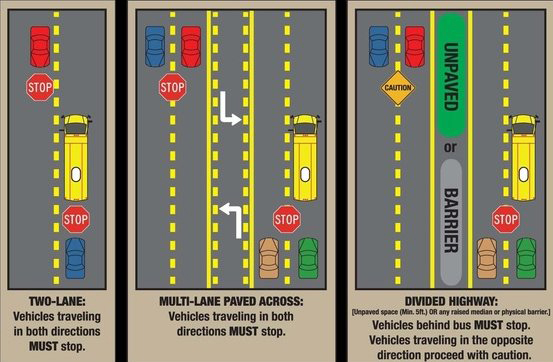 Stop-arm violations continue to be a topic of discussion at the Warsaw School Board meetings.
Dr. David Robertson, assistant superintendent of elementary education, started off his safety update to the Board Tuesday by thanking Director of Transportation Mark Fick "and the transportation team" for the work they've done on the stop-arm violations the school corporation has seen since the beginning of the 2022-23 school year.
Fick requested the Warsaw Traffic Commission put a sign and camera near the bus stop in front of Papa John's on Center Street during its Oct. 5 meeting. Fick said there were 73 stop-arm violations as of that time, with at least 40 being at the Center Street stop.
Robertson said the school corporation has seen some improvement in stop-arm violations since then.
Robertson said the WCS has had eight ALICE (Alert, Lockdown, Inform, Counter and Evacuate) drills, and six of those have been lockdown drills. Those allow teachers to think through solutions to an issue if a lockdown should occur.
Robertson also updated the Board on the corporation's school resource officers (SROs). There has been some tracking on what the SROs do every day. This year, the SROs have done interior and exterior door checks, which made up about 28% of the SROs' time during school. About 10% of their time, SROs spent in mentoring activities and 5.8% was spent in transporting students, with 5% spent dealing with truancy issues.
Dr. Dani Barkey, assistant superintendent of secondary education, said Warsaw Community Schools has had a kindergarten assessment in its schools over a number of years. As part of the Kindergarten Roundup processs, the corporation brings in all the students to screen them. It allows the corporation to know where the students are starting.
With the corporation's renewed emphasis on metrics, Barkey said they decided to be consistent. In order to do that, they brought in retired kindergarten teacher Carla Milliman.
Milliman went to every school to test students.
Milliman said the corporation started with preassessments during Kindergarten Roundup and it was used to create a class list.
She said reading literacy is very important and a factor that helps determine a student's success in school. Age range for kindergarten is children who turned 5 in July up to children who turn 6 in July.
Common standards include recognizing the letters and the letter sounds, she said. If students aren't learning that in kindergarten, they're already way behind.
The assessment is split up into three categories: If students can match all 26 letters, they get a 3, proficient; if students can match between 11 and 25, they score a 2, developing; and score 10 and under, they score a 1, or beginning.
Overall for uppercase letters, 21% of students scored a 3, 21% scored a 2 and 58% scored a 1. For lowercase letters, 5% scored a 3, 22% scored a 2 and 73% scored a 1. For letter sounds, 2% scored a 3, 7% scored a 2 and 91% scored a 1.
Barkey said the school corporation does not become predictive, but the corporation is intervening on students' behalf. The assessments allow the corporation to see where the students have grown and where they still need to grow.
The corporation has put together a process where grade-level teachers are vetting assessments. Barkey said the corporation takes a look at the assessments so it can allocate resources where they need to go.
In other business, the Board:
• Learned from Director of Communications Amanda J. Scroggs that Blue Ribbon Digital has helped in WCS' three-year process of redoing the school logos so there is more unity as a school corporation. She presented the logos to the Board during Tuesday's meeting.
• Learned a sprinkler got hit during construction at the high school, which caused the sprinkler system to go off. Maintenance Director Jim LeMasters said the water was able to be shut off and a new sprinkler head got put in.