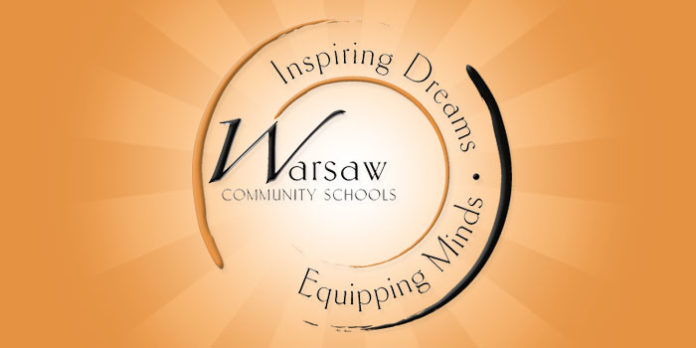 The Warsaw Community High School Student Activity Center is slated to be completed by July 30, 2019.
Chief Financial Officer Dr. Brandon Penrod told the board bids for the center were opened April 12. The bids were for subcontracts for earth work, electrical work, etc.
"Wiegand [Construction] verified those bids as responsive and responsible," Penrod said before introducing Dave Jankowski, Wiegand Construction vice president, preconstruction, to explain the contract.
WCS' contract for the construction is with Wiegand Construction, which holds the contracts with all the subcontractors.
The SAC will include flexible education space, a track, a tournament area and a clinic, according to previous information. It will be built next to the WCHS pool area.
The contract with Wiegand, which was initially approved months ago, was reapproved by the school board Monday now that all the financial numbers available.
Jankowski told the board they are looking at a "substantial completion date" of July 30 of 2019.
After the meeting, WCS Superintendent Dr. David Hoffert said the final cost of the SAC and improvements to the high school is under $10 million.
A few alternatives, like polished concrete and extra painting, were able to be added.
The $10 million cost is the cap to make the project tax neutral, according to a previous Times-Union article.
During Monday's meeting, the board also held a public hearing on the proposed renovation and improvements to school facilities, including HVAC, roofing and site improvements and the purchase of equipment, vehicles and technology and construction of a health center. No members of the public asked questions or made any comments during the hearing.
Penrod said that pursuant to Indiana Code, a school corporation financing more than $1 million to build or repair a school building must hold a public hearing in which the explanations of the potential value of the project to the school corporation and to the community are given.
"These projects fit into Warsaw Community Schools' long-range facility plan, and this bond for this project does not affect the tax rate, does not increase the tax rate," Penrod said.
After the hearing was concluded, the school board unanimously approved the project resolution and the preliminary bond resolution.