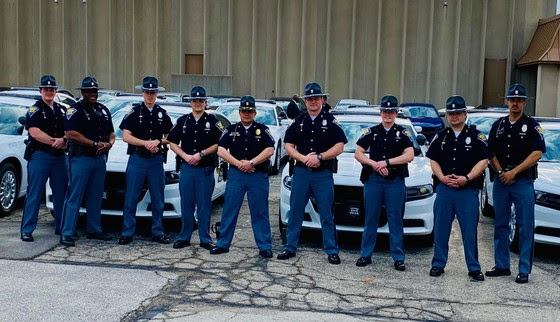 Two local high school alumnus received their state police patrol cruisers on Tuesday.
Trooper Brandon Johnson, an alum of Warsaw Community High School, and Trooper Michael Bumbaugh, an alum of Wawasee High School, successfully completed three months of the ISP Field Training Program. Both will now patrol along with Indiana Toll Road, primarily in LaGrange and Steuben Counties.
Johnson was in the Army National Guard before joining the state police and Bumbaugh was in the US Marine Corps and was part of the Syracuse Police Department for six years prior to the state police.
While at the academy the recruits received 25 weeks of intense training. Their graduation was the culmination of more than 1,100 hours of training that included criminal law, emergency vehicle operations and traffic law.