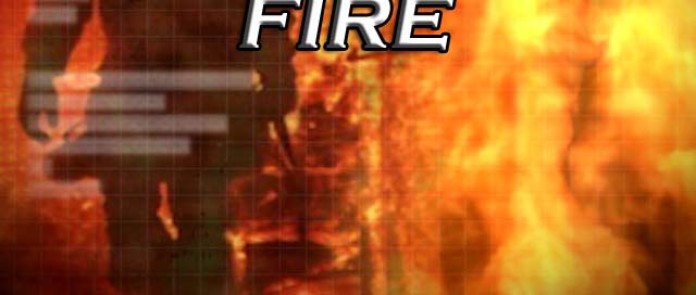 Kosciusko County Central Dispatch received a 911 call of a garage fire at 411 East Pope Street in Warsaw Tuesday evening.
According to occupants, an unknown male was knocking on the front door and alerted them of the garage fire.  Occupants called 911 and used a garden hose to attempt to extinguish the fire.
The Warsaw – Wayne Fire Territory responded from both stations, arrived on scene and were able to contain the growing fire to the interior of the garage that was attached to the residence.
Firefighters assisted by Winona Lake Fire Department worked to extinguish the fire in the garage and were able to maintain the majority of the damage to the garage area.  The attached residence did suffer from minor smoke damage, and exterior wall damage.
The owners and occupants along Mr. and Mrs. Douglas Brumfield and their two dogs escaped from the residence with no injuries.  Lutheran EMS Kosciusko was on scene to help the firefighters with safety and the occupants of the residence.  American Red Cross came to the scene to assist the occupants.  1-800-BoardUp was requested to the residence to board and secure the damaged area.
The exact cause of the fire is still under investigation, however believed at this time to be accidental, according to Fire Chief Michael D. Wilson.