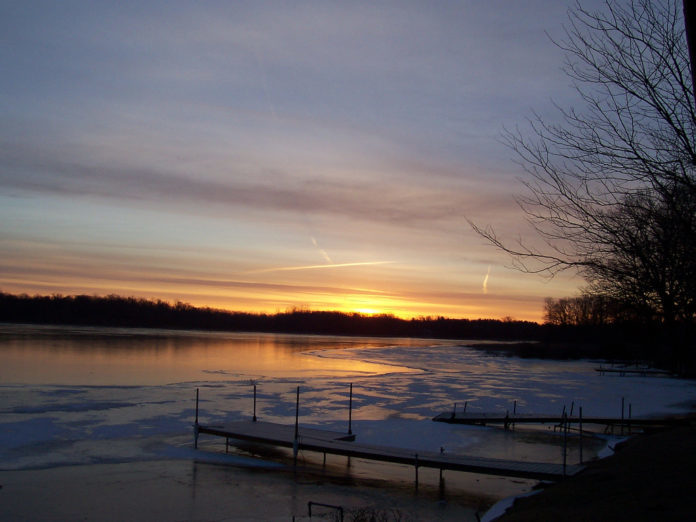 The Watershed Foundation has been awarded a $400,000 grant to improve water quality in Warsaw, Winona Lake and surrounding communities.
The grant is the largest amount to be awarded to TWF. It will fund watershed conservation work over three years beginning in 2021.
The grant success follows the state's and Environmental Protection Agency's approval in September of a comprehensive Watershed Management Plan for the area.
TWF, which was established in 1997, doubled its reach in 2015 when it expanded to include the Warsaw and Winona Lake communities, as well as many thousand acres of rural land that drains to Chapman, Center, Pike and Winona Lakes.
The state of Indiana identified this basin as a priority and requested that TWF expand to oversee its management, according to a news release from TWF.
Over the last four years, TWF has led the Clean Waters Partnership, a group representing 16 local agencies and organizations, in the development of the Watershed Management Plan. The WMP evaluated water quality, identified pollution sources and prioritized solutions to protect and improve the communities' water quality and to ensure cleaner water was reaching the Tippecanoe River.
"TWF is absolutely delighted to share this news with our many dedicated partners and supporters who made this award possible. Working together with our local residents, businesses, agencies, lake associations and agricultural community we are taking action to stop pollution and improve water quality for everyone," said TWF Executive Director Lyn Crighton.
Although the $400,000 grant funding doesn't kick in for a little over a year, critical work is already underway in this area, the release states.
In partnership with the Kosciusko County Soil & Water Conservation District, TWF recently hired a watershed conservationist, Brad Clayton, who is working with landowners to implement on-the-ground water quality improvement projects.
"My job is to make connections with the ag producers and landowners in the watershed and help them with any resource concerns they may have, as well as identify issues that they may not be aware of, educate as to why it is a concern, how solutions can benefit their bottom line and offer financial and/or technical assistance," said Clayton.
TWF developed a priority list of land owners and a number of recommended conservation projects within this new watershed area, with a special focus on the land draining to Pike and Winona Lakes.
Research carried out during the development of the WMP identified the most problematic issues are sediments, nutrients from fertilizers and bacteria entering the lakes through runoff. Impacts of this pollution include excessive weed and algae growth, the filling in on the lake bottom, and diminished fishing and recreation potential.
Clayton, and TWF's watershed conservation team, is focused on implementing a variety of best management practices (BMPs) to reduce the sediments, nutrients and bacteria reaching area waterways.
Examples of current BMPs being introduced include wetland restoration, increased no-till farming, cover crops planting, hayland planting, water and sediment control basins, two-stage ditches and separating livestock from waterways with fencing.
"This newly-expanded Watershed is unique in that water quality in the lakes is important to the economies of Warsaw and Winona Lake, as well as the rural communities in the central to southern half of the county," he says.
In addition to the ongoing investment in the Warsaw and Winona Lake area, TWF continues to improve water quality in the organization's original footprint. Primarily through the support of private donors, 25 new projects were initiated in the upper part of the watershed in 2019.