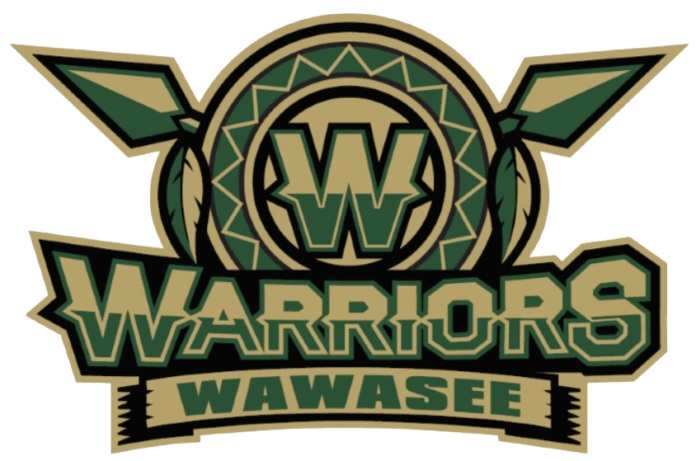 In its first meeting of the year Tuesday, the Wawasee Community School Corporation School Board met to discuss upcoming new classes, reorganization and progress in combating traumatic issues in student lives.

Wawasee High School Principal Geoff Walmer presented the board with new classes that will soon be implemented at the high school. The first of these is Analytical Algebra II, which was posed as a "more practical" alternative to Algebra II, allowing students who struggle with Algebra II to still attain their Core 40 diploma.

Also offered will be dual credit AP Biology, AP English for juniors, ACP English and Advanced Manufacturing, the last of which will provide students with hands-on experience around top-of-the-line machinery at places like Polywood.

"This will give students great experience with high-pay, high-demand jobs like CNC operation," said Walmer.

In the Student Learning Report, board members heard from social/emotional learning liaison Sarah LeCount about what progress has been made with help from a four-year Lilly Foundation grant.

Over the summer, a six-hour training course focused on handling traumatic issues and situations was completed by every WCSC employee.

Student and guardian assistance programs, which provide two free counseling sessions with Bowen Center therapists for both WCSC parents and students, have been in operation since the grant was given. Last school year, 76 families made use of the service. LeCount and her cohorts have reached out to religious groups and medical professionals to let them know about the service's availability.

To conclude the report, Assistant Superintendent Joy Goshert spoke on a $75,000 STEM Acceleration grant from the Indiana Department of Education. This grant will go toward teacher training and project-based learning, as well as enhancing current ACF programs

The board also underwent its annual reorganization. Roles are as follows: Rebecca Linnemeier as president, Rob Fisher as vice president, Don Bokhart as secretary, Tammy Hutchinson as recording secretary and James Flecker as board attorney. Each will receive $2,000 for their positions alongside $110 per regular meeting and $60 for additional meetings.

In the "Good News" segment of the meeting, Superintendent Dr. Tom Edington announced that WCSC had been accepted in AP-Tip IN Cohort 8. The board's goal for AP-Tip IN, which aims to prepare students for college-level work via intense STEM courses, is to hopefully increase the number of students taking and passing AP courses and exams.

"Beginning in 2020, teachers will need 18 credit hours of above their bachelor's degrees in the specific AP field they will be teaching," said Edington. "This raises the standards for AP teachers – teaching students at this level is a special skill."

Recommendations for the use of proceeds from the sale of the old Syracuse Elementary school building were also stated at the meeting. These recommendations were as follows: the current Syracuse Elementary would receive $7,000; Milford School, North Webster Elementary, Wawasee Middle School, Pathways and professional development activities would receive $5,000; WHS would receive $10,000; and the Wawasee Educational Foundation teacher grant fund would receive $25,000. On top of those decisions, $8,000 would go for administrator incentives and $25,000 for future expenditures that will be approved by the school board.

In other board news:

• Multiple out-of-state and overnight trips were approved.

• Substitute teacher wages were increased by $2 per day beginning Feb. 10.

• A $20,000 donation from the Korenstra Family Foundation was divided between the high school orchestra ($2,000), Pathways ($2,000), boys basketball ($1,000), DECA ($1,000) Wawasee Middle School wrestling (4,000) and the Gradway program ($10,000).

• A 3-D scanner was donated by Travel Star Products to the Wawasee High School industrial technology program.

• Terrance Egolf was named Intern of the Year for his work at Oakwood Resort in hospitality and even management.

• $2,360 was raised for cystic fibrosis research through the No Shave November and Jeans for Genes fundraisers.

• $2,000 was donated by Will and Rebecca Linnemeier to the Pathways program.

• Edington informed the board that Susan Mishler, Wawasee Middle School principal, had submitted her resignation (effective June 30) to pursue another job opportunity.

Edington also informed the board that they were looking into possible initiatives to assist with childcare for pre-education-aged children due to the great need in Kosciusko County.