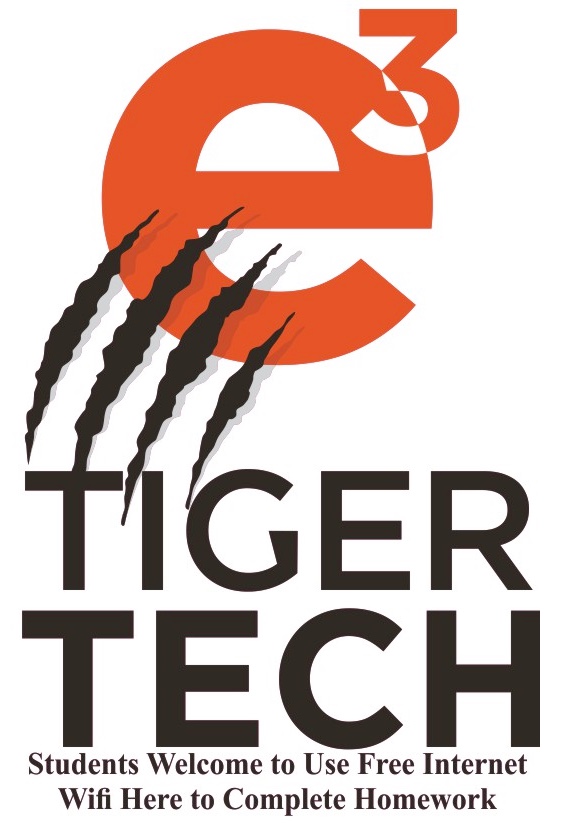 Warsaw Community Schools is launching a new business partnership program to help students who don't have high-speed Internet access in their homes.
WCS is asking businesses to partner with the school corporation by displaying a window cling with the e3 Tiger Tech image in their business front window.
Students who see this image will know that it is a friendly, safe place for them to use the Internet to complete their homework.
Guidelines for the program include: Participating businesses should provide the password for the free WIFI network for students who would like to use it; each business establishes their own conditions and rules for participation; students may be expected to sit outside the establishment while using the WIFI network, may be required to make a purchase if they are sitting at a table inside, etc; supervision is the primary responsibility of the parents of participating students; business employees are not expected to provide supervision and may ask a student to leave if they feel they are unsupervised or creating a disruption.
WCS uses iPads for the 1:1 program, which limits exposure to malware and viruses. All student devices are filtered no matter where they are used, so students should not have access to inappropriate material while using school-provided devices inside the participating business.
Businesses interested in partnering with WCS can pick up an e3 Tiger Tech window cling at the Kosciusko County Community Foundation, Kosciusko Chamber of Commerce, or email a request for one to bhagg@warsawschools.org.