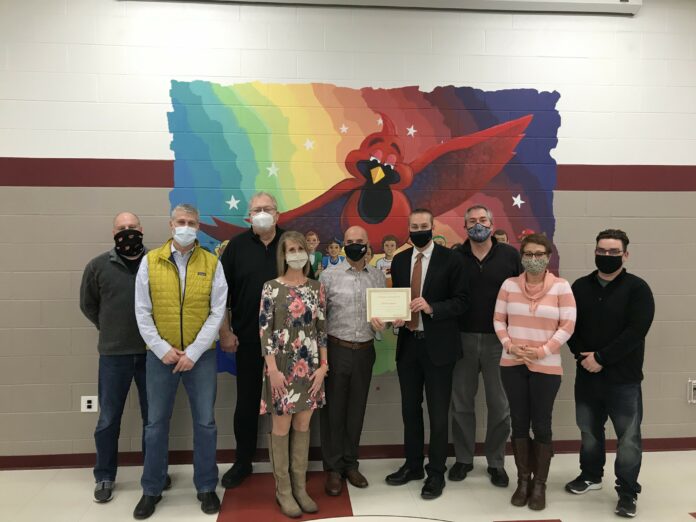 Warsaw Community Schools is proud to announce a recent grant award of $50,000. Through this generous grant provided by the K21 Health Foundation, WCS 5th grade students will enjoy an innovative opportunity to stay active and healthy; every 5th-grade student will receive a brand new Fitbit Ace 2.
The Center for Disease Control (CDC) states that education providers have significant opportunities to establish healthy activity habits in children. This is important because habits formed early in life can track into adulthood. In addition, the CDC states, "Healthy lifestyle habits, including healthy eating and physical activity, can lower the risk of becoming obese. Schools play a particularly critical role by establishing a safe and supportive environment that supports healthy behaviors. Schools also provide opportunities for students to learn about and practice healthy eating and physical activity behaviors."
Warsaw Community Schools' vision is to continue increasing student and staff wellness, along with their physical activity in a fun and non-threatening way that will promote sustainable change and promote healthy living. Owning a Fitbit is a unique wellness-supporting activity that is being made accessible to all WCS 5th grade students, teachers, and elementary principals. Fitbits are mobile resources, so participants have the ability to use them at school and at home.
WCS has been working with INGUARD, in collaboration with Fitbit, to develop a partnership that would allow teachers and students to receive ongoing support throughout the semester.  Throughout the spring 2021 semester, INGUARD will develop and create content and new challenges that are appropriate for 5th graders, which will increase their access to wellness opportunities.  WCS hopes that while being more aware of their own physical activity and participating in competitions with their peers, students and staff will naturally become more physically active.
"WCS is so excited to partner with K21 Health Foundation and INGUARD to provide a new method of promoting healthy living and physical activity.  Our 5th graders are going to be learning life-long skills in a fun and educational environment," said WCS Superintendent Dr. David Hoffert. "We are thankful to K21 and their continued community support in creating a healthy community."
"The feedback from parents and teachers has been overwhelmingly supportive," stated Krista Polston, grants and special projects coordinator. "This is one of the first projects of its kind and we couldn't be more excited to pilot this model in hopes of continuing the project in future years."
The initiative began in December 2020, when 5th-grade students and teachers selected their devices, and 5th-graders' families were also given the opportunity to purchase discounted devices of their own. The devices arrived in January 2021 and were distributed to all students.  The Fitbit application was also pushed out to each students' device in order to allow students to track their daily physical activity. Throughout the rest of the semester, students and staff will participate in monthly challenges within 'circles' of classrooms, peers, and buildings.