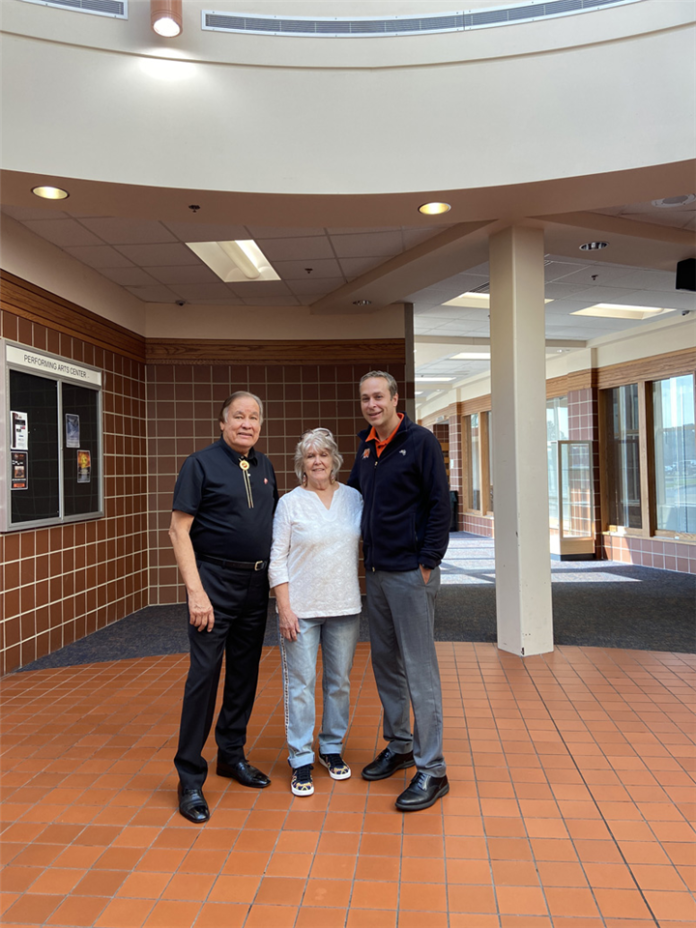 On Friday, Warsaw Community Schools welcomed keynote speaker Billy Mills to support the goals of WCS' mission of inspiring and equipping all students to continuously acquire and apply knowledge and skills while pursuing their dreams and enriching the lives of others.
Mills is Oglala Lakota (Sioux) and grew up on the Pine Ridge Indian Reservation. Surrounded by poverty and orphaned at the age of 12, he started running to channel his energy into something positive. In high school, his gift for running became more apparent as he set records in numerous track events, according to a news release from WCS.
At the 1964 Olympics, he came from behind to win the gold medal in the 10,000 meters race. At the time, he set a world record of 28 minutes, 24.4 seconds and is still the only American to ever win a gold medal in the 10K event. His win was an upset that has been called the second greatest moment in Olympic history, stated the release.
As part of his effort to give back to his community, Billy helped found Running Strong for American Indian Youth and became the organization's National Spokesperson.
Mills' message applying life skills, pursuing their dreams, and enriching lives was delivered to an audience of fifth grade students in the Performing Arts Center, followed by a question-and-answer session with Superintendent Dr. David Hoffert.  Afterward, Billy had lunch with boys and girls cross country runners before speaking to WCHS and Grace College athletes in the TRAC.
Billy's wife Patricia Mills is a painter of western art and the owner of Studio Tupos. She was the guest speaker for two advanced art classes. She led the group in a presentation on Edward Curtis, photographer of Native Americans in the early 1900s, and taught a watercolor lesson.