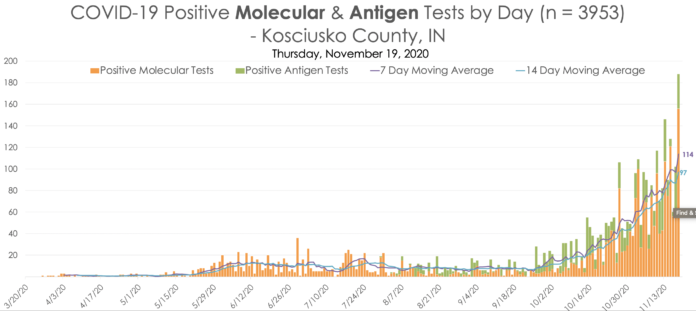 Kosciusko County saw the highest number of positive COVID cases reported in a single day on Wednesday.
The latest update from the Kosciusko County Health Department on Friday stated 188 positive cases were reported that day, the highest number since the pandemic started in March. Over the past three weeks, the county has had seven days with over 100 cases reported in a single day.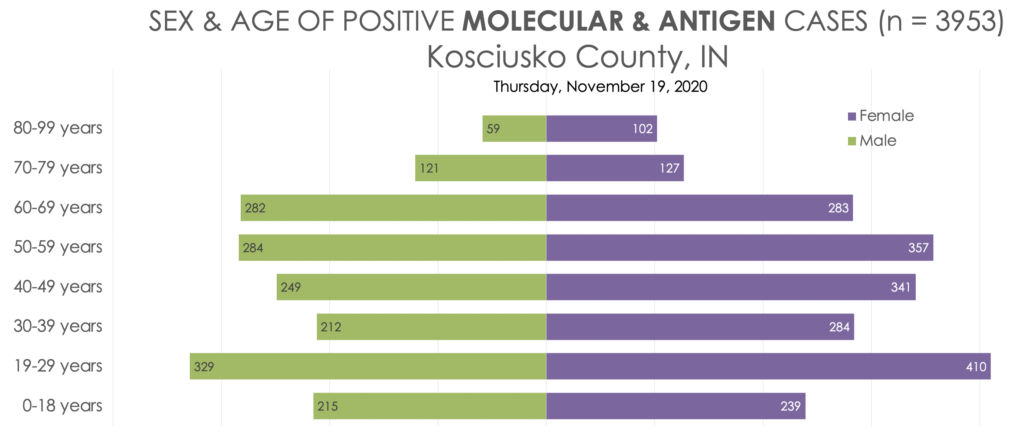 As of Thursday, 290 new positive cases were reported between Tuesday and Thursday, bringing the cumulative total of cases up to 3,953 positive cases, 1,719 of those remain active. There have been no additional deaths reported this week.
The seven-day moving average of positive cases is up to 97, and the 14-day average is now up to 114.
All Hoosier businesses are required to place clearly visible signage at their public and employee entrances notifying that face coverings are required for all individuals entering the business. You can see and download those signs below:
You can also see more information from the Indiana State Department of Health from these links: