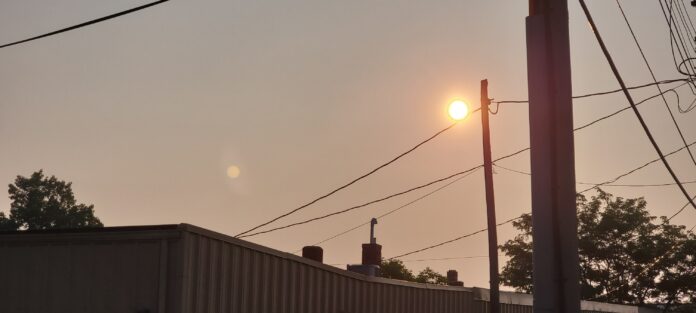 The Associated Press contributed to this story
Hazy conditions seen during the sunrise and sunset hours over the area is coming from wildfire smoke along the west coast, but it is not expected to impact air quality at the ground.
Michael Lewis from the National Weather Service office in North Webster says the smoke is so high in the atmosphere that it will not present any problems with the quality of the air closer to ground level.
"This mostly affects air travel and to some extent solar radiation balance. Generally speaking, the smoke is creating vivid sunrise/sunset and hazy/milky look to the sky (not vivid blue, more dingy and muted color)," Lewis said in an e-mail.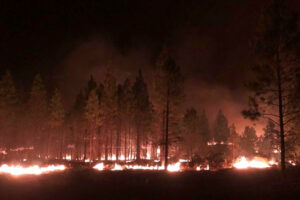 Erratic winds and dry lightning are among the dangers for crews battling the nation's largest wildfire. The Bootleg Fire is racing through parched Oregon forests just north of the California state line. It's already burned an area about the size of Los Angeles.
Meteorologists predict critically dangerous fire weather through at least Monday, including lightning that could ignite new fires. Thousands of people are under evacuation orders. Nationwide, about 70 large fires are burning.
One fire spreading south of Lake Tahoe jumped a highway, prompting the closure of the Pacific Crest Trail and the cancellation of an extreme bike ride known as the "Death Ride."