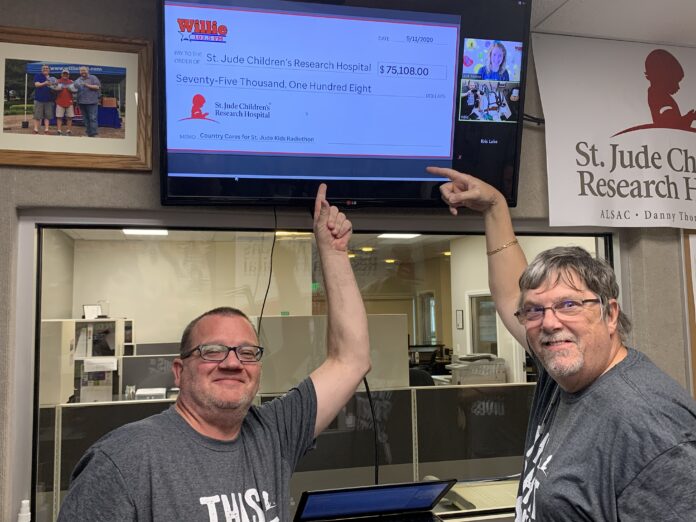 WARSAW – Radio Station Willie 103.5 raised $75,108 during it's two-day radiothon Thursday and Friday.
The radiothon is an annual fundraising event that benefits St. Jude Children's Research Hospital in Memphis, TN. The event was hosted by on-air radio personalities Chris Cage, Dave Michaels and Mandy Whitaker.
Since its inception, the radiothon has generated more than $775,000 for St. Jude Kids.
St. Jude Children's Hospital treats children across the nation and never sends a bill to a patient's family. The hospital also freely shares medical research and protocols with other hospitals throughout the world.
Willie 103.5 (WAWC, Syracuse) is owned by Kensington Digital Media of Indiana.