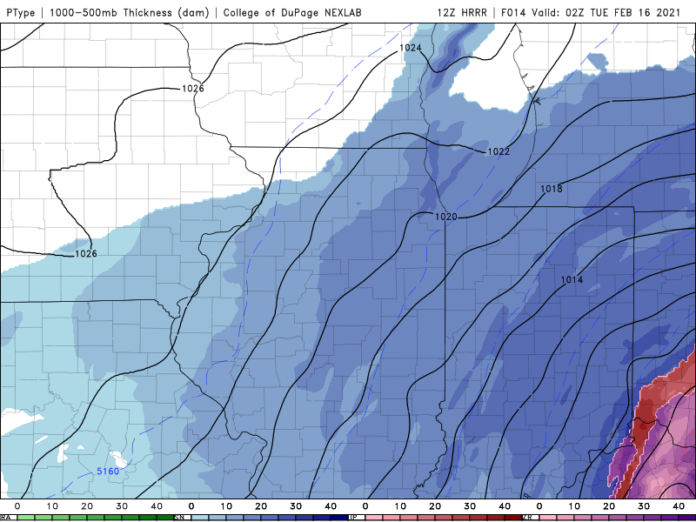 A winter storm moving in from the southern plains is expected to bring in heavy snow during Monday evening and into the overnight hours Tuesday morning.
The National Weather Service in North Webster has a Winter Storm Warning in effect until 10 AM on Tuesday as many areas are expecting between seven to ten inches of snow, with isolated areas upwards of one foot or more. A Winter Weather Advisory remains in St. Joseph County as four to six inches of snow could fall in that area.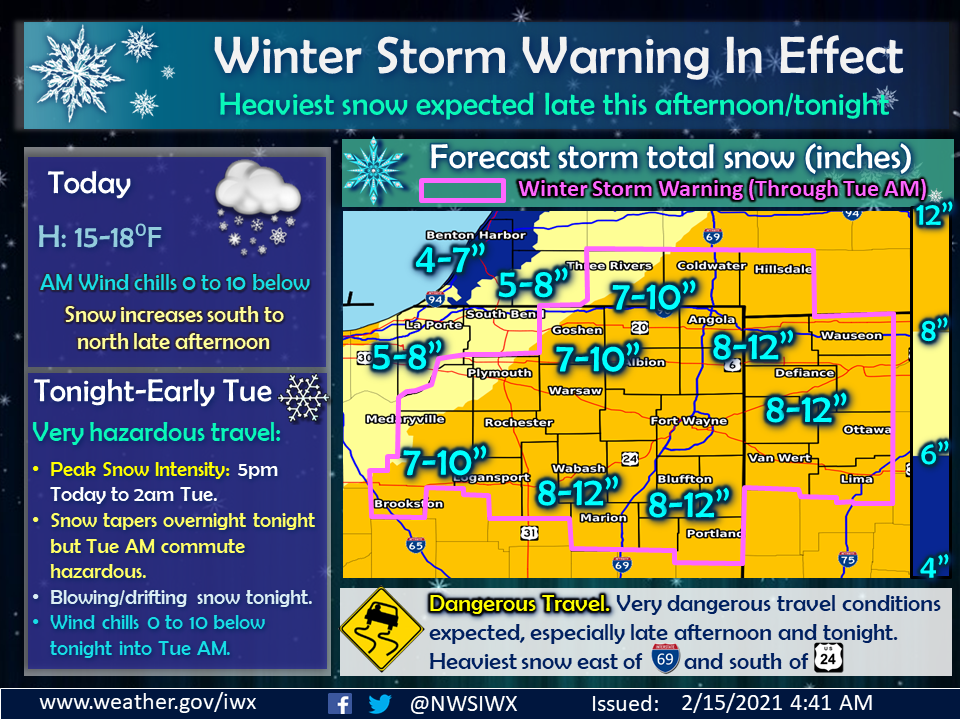 Travel advisories are already in effect for Elkhart, Marshall and Wabash Counties while Fulton and Miami Counties are under a "travel watch." The latest in DHS travel advisories can be found here.
The storm has already caused problems across the southern plains and into Texas, where cities have been shut down because of the snow and ice. Winter Storm Warnings, in a rare occurrence, stretch from the US/Mexico border in Texas to the US/Canada border in northern Maine, a continuous stretch of winter weather advisories over 2,000 miles.