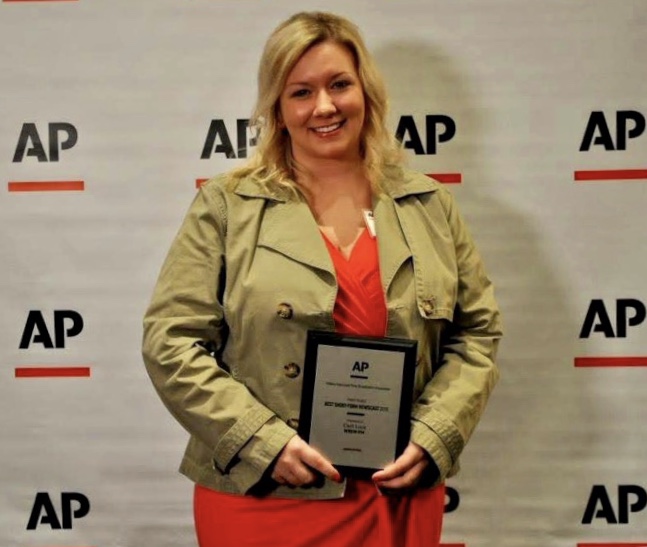 WRSW is being recognized for their news and sports coverage. They took home several wins at the Indiana Associated Press Broadcasters Association Awards in Indianapolis Saturday night.
News Director Carli Luca took home first place awards for Short-Form Newscast, Long-Form Newscast, and Best Continuous Coverage of a Single Event. Judges described her work as "bright and engaging" with use of ear-catching audio.
Luca's work as host of the show "IN the Know" was also rewarded with a first place prize for Best Public Affairs Program.
The judges described "IN the Know" as an "upbeat and lively round-table discussion that kept the listener's interest." The show airs on News Now Warsaw 1480 AM & 99.7 FM on Fridays at 9 a.m. and Saturdays & Sundays at 7 a.m. with broadcasts on sister stations Willie 103.5 Saturdays at 7 a.m. and 107.3 WRSW Sundays at 6 a.m.
Rita Price and Tim Keffaber were awarded second place in the Best Sports Play-By-Play category. The duo has been providing on air coverage of high school basketball games together for almost two decades.
News Now Warsaw won second place for Best Website and Outstanding News Operation.
All of the awards were earned by work completed in local radio during the 2018 calendar year. A full list of winners can be found at http://discover.ap.org/contests/Indiana-broadcast