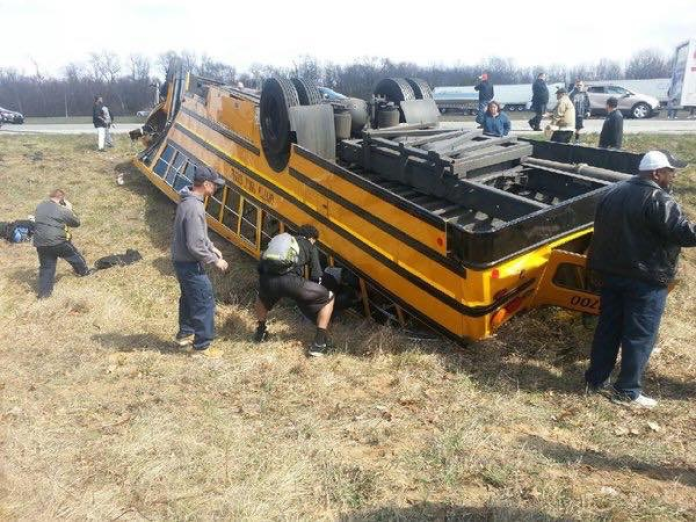 DEMOTTE, Ind. (AP) — A freshman boys basketball coach at Griffith High School is in stable condition in the hospital and all of the 26 other occupants of a school bus that rolled over have been treated and released.
The school district says in a statement late Saturday that 20 students had been released as well as three coaches, the team trainer, a ball boy and the bus driver.
Freshman coach David Garrett is at Advocate Christ Medical Center in Oak Lawn, Illinois, in stable condition.
Griffith Public Schools will have counselors available to students and staff next week to help heal the emotional wounds.
A community prayer service will be held at 2 p.m. on Sunday at a local park.