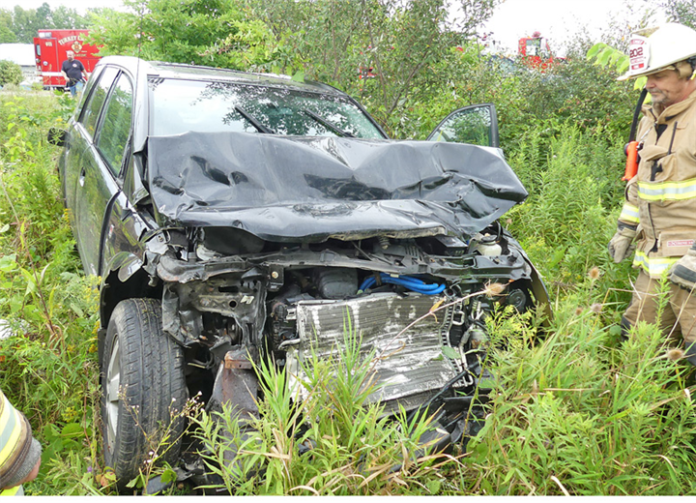 NORTH WEBSTER – One person was transported to a Fort Wayne hospital after a two-vehicle crash Saturday afternoon.
According to information provided by the Kosciusko County Sheriff's Office on Monday, the personal injury accident occurred at 3:10 p.m. Saturday on Ind. 13, about 1,000 feet north of CR 800N in Tippecanoe Township.
A 2016 Buick Envoy, driven by Timothy A. Ness, 60, Andrews, was stopped in traffic northbound on Ind. 13 when his vehicle was hit in the rear by a 2007 Saturn VUE, driven by Johnathan K. Henson, 27, Syracuse, the release from KCSO states.
The accident report stated Henson said he did not see Ness' vehicle stopped.
The collision caused extensive damage to the vehicles. The police report estimated damage at $25,000 to $50,000.
Henson was taken to Parkview Hospital in Fort Wayne for his injuries. According to the police report, Henson suffered a broken leg and arm.
Timothy Ness, and a passenger in his vehicle, Renee J. Ness, 59, also of Andrews, did not report suffering any injuries.
Along with the KCSO, responding agencies included the North Webster Police Department and Syracuse Fire and EMS.