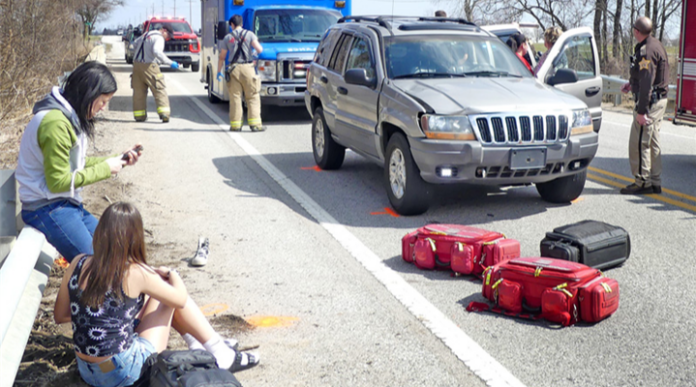 Staff Report
WARSAW — A 13-year-old girl was injured Sunday afternoon after she apparently walked into the path of a vehicle on Old road 30 Sunday afternoon.
The accident happened shortly after 2:30 p.m. on Old Road 30 just west of CR 100N in Warsaw, according to the Kosciusko County sheriff's Office.
The driver of a Jeep Grand Cherokee was westbound on Old 30 when the girl entered the roadway from the south side of the road, police said.
The girl was flown from the scene to Lutheran Hospital in Fort Wayne for treatment of a right leg injury and possible head injury. The condition of the juvenile was unknown as of press time Sunday. Her name was not released.
The driver of the Jeep was taken by ambulance to Lutheran Kosciusko Hospital for a medical evaluation, according to KCSO.
That mishap was the second pedestrian accident reported in the past week in the Warsaw area. On Thursday morning, a man walking on SR 15 year West Levi Lee road suffered a minor injury when a side mirror of a pickup stuck his shoulder.