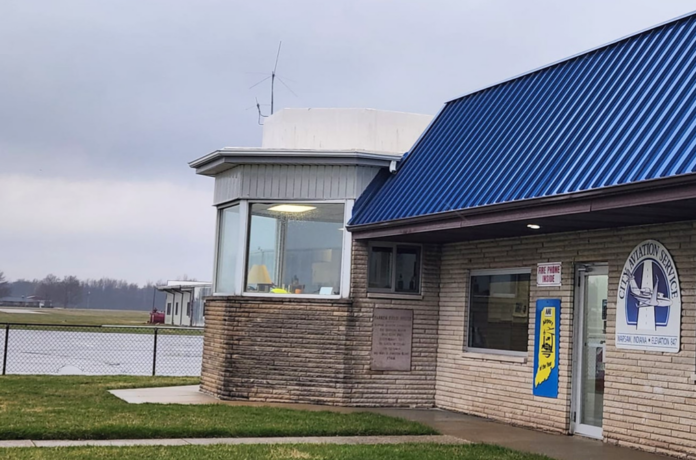 By Dan Spalding
News Now Warsaw
WARSAW — Two million dollars included in the new Indiana state budget will significantly speed up efforts to replace the oldest asphalt at Warsaw Municipal Airport.
Airport Manager Nick King he was "very, very pleasantly surprised" to learn the state had set aside $2 million in the new state budget and will possibly provide another million dollars from the Indiana Economic Development Corporation — all for use at the airport.
King said the $2 million is close to what is needed to replace a taxi lane that serves the biggest aircraft at the airport and is nearly 50 years old.
The rare infusion of state money was announced last week days after state lawmakers agreed on the two-year budget.
The agreement came after King worked with State Rep. Craig Snow and State Sen. Ryan Mishler on funding a specific airport project.
King said he is now working with an engineer in finalizing a design for the reconstructed taxi lane.
"If it's possible, we'd like to try and see construction later this summer or fall," King said. 
The $2 million was approved by state lawmakers just days after a plan to create an airport authority in Kosciusko County that would bring with it a new tax stream from property taxpayers was shelved by Kosciusko County Council.
Warsaw City Council unanimously supported the creation of an airport authority earlier this year and then sent it to the county for consideration.
The county council tabled the issue for a year, with some saying they want to see if they can find other funding sources for the airport and avoid creating a new board with taxing authority.
The city outlined at least $46 million needed for major projects over the next ten years.
Mayor Joe Thallemer said the $2 million from the state doesn't negate the need to establish an airport authority.