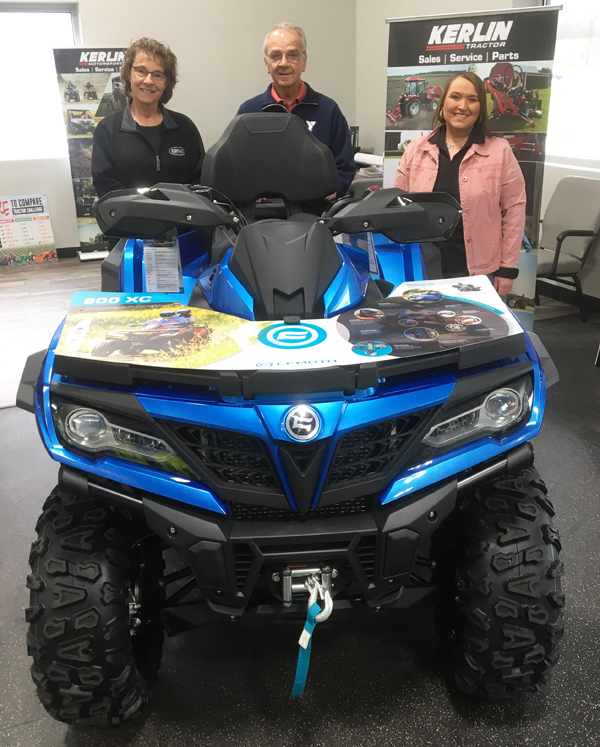 The 30th Annual Beaman Home Golf Scramble will be June 6 at Rozella Ford Golf Club in Warsaw.
Team registrations are being accepted. The entry fees are $400 per four-person team. The tournament format is an 18-hole scramble, and the entry fee includes green fees, cart rental, lunch, prizes and favors. Lunch will be served from 11:30 a.m. to 12:30 p.m. The tournament will have a shotgun start at 1 p.m. The awards ceremony will take place immediately following the tournament completion.
Once again, Kerlin Tractor & Motorsports is sponsoring the hole-in-one event. Every golfer will have a chance at winning a 2022 CFMOTO CFORCE 800EX ATV.
The Beaman Home Golf Scramble Committee is also seeking other donations to help support the outing. Hole sponsorships are available for $125 per hole sponsored. Companies or individuals who would like to donate items to be used as raffle prizes or to be included in the golfers' gift bags are welcomed.
The Beaman Home Golf Scramble brochure, which includes the team registration and sponsorship form, may be requested by calling 574-267-7701 or by emailing April@thebeamanhome.org.
The Golf Scramble raises essential funds, which are vital to the operations of the Beaman Home's Emergency Shelter and Outreach services. Golfers will enjoy a day out on beautiful Rozella Ford Golf Club while supporting the community's domestic violence victims and their children.
Beaman Home has been providing essential services to domestic violence victims and their children by empowering them to live with dignity while breaking the cycle of violence since 1985. If you, or someone you know, is in an abusive relationship, help is available. Call Beaman Home's 24-hour crisis hotline toll free at 877-725-9363.