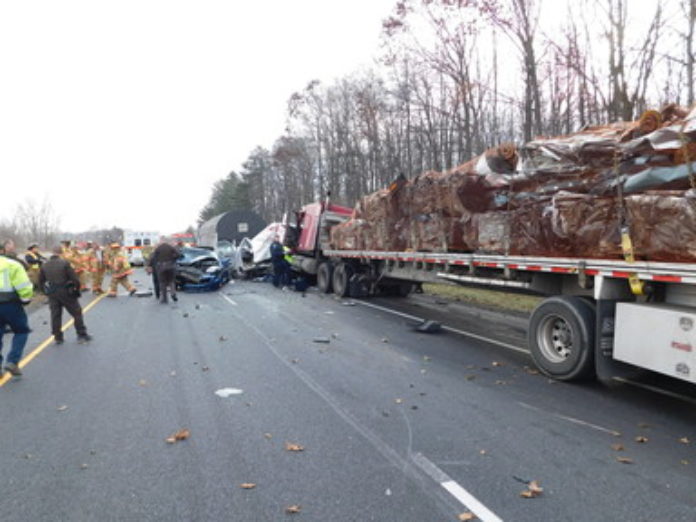 U.S. 30 eastbound is now reopened to traffic, but the four vehicle crash that had it closed Monday morning is still being investigated.
Indiana State Police say two drivers were sent to the hospital due to the crash, which occurred at the Whitley/Allen County Line around 9:45 a.m. Monday.
Authorites say a tractor-trailer hit the back of a van, causing a chain reaction crash. Another semi tractor-trailer was involved, as was a passenger car. Both the van and passenger car were totaled.
Troopers say the fact that all four drivers were wearing seat belts reduced the severity of injuries. The two drivers taken to Lutheran Hospital in Fort Wayne sustained non-life threatening injuries.
Results of a toxicology test in connection with the crash are pending.