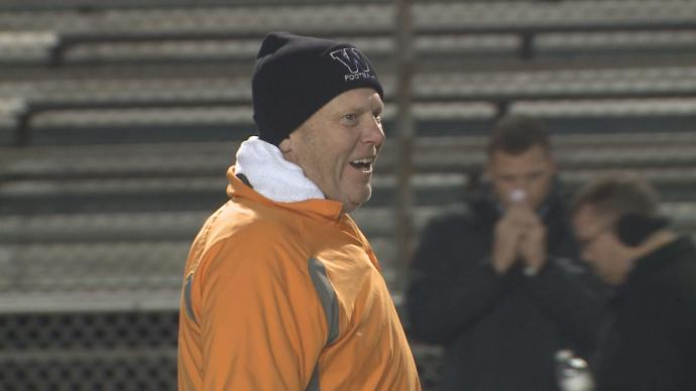 Phil Jensen informed WCS administration, his coaching staff and his players that he would not be back to coach football next season.
Jensen says he is retiring from coaching so he can spend more time with his family. He was initially hired to be football coach at Warsaw in 1996, and led the Tigers to Northern Lakes Conference titles in 1999, 2000 and 2001. In 18 seasons over two different stints as coach, he won a school record 104 games–one more than the legendary George Fisher. He also will be credited with inspiring a massive upgrade in WCHS football facilities, including a new on-campus stadium that now has field turf, new weight lifting and conditioning facilities and a building that houses locker rooms for football, cross country, track and field and softball.
The search for a new head coach will begin as soon as a search committee is assembled.